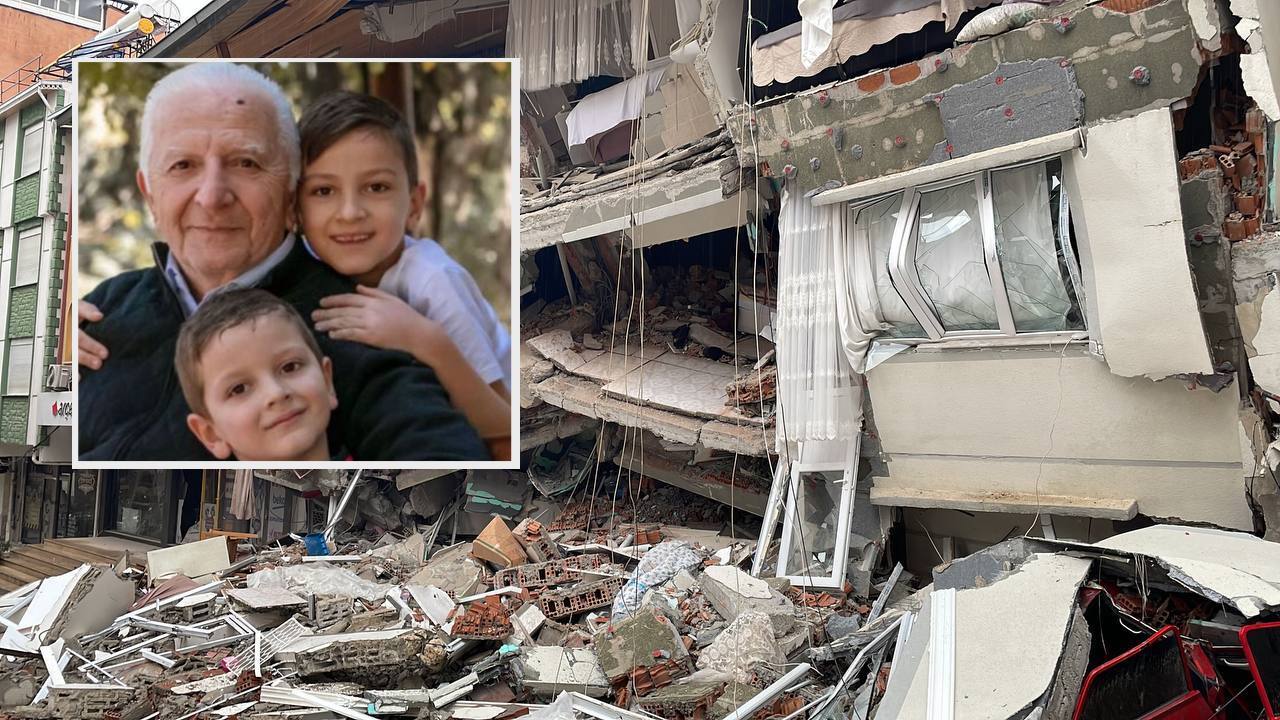 ISTANBUL (JTA) – After initially sounding the all clear in the hours after a devastating earthquake Monday, the Turkish Jewish community now says that two prominent members remain missing in Antakya, a city near the Syrian border with a long Jewish history.
The leader of the Jewish community of Antakya, Saul Cenudioğlu, and his wife Fortuna have been missing since their apartment building collapsed in the first of two quakes on Monday morning, according to Cenudioğlu's niece Ela.
Ela Cenudioğlu described her uncle as "a visionary leader committed to the Jewish community and the values it represents." She said he had, since his birth in 1941, lived in Antakya, where the family operated a textile business.
Saul "did everything in his capacity to have the small Jewish community of Antakya thrive and connect with the rest of the communities in Turkey and the world," she told the Jewish Telegraphic Agency. "I deeply hope that he and his wife (who has always been a mother to me) come out of this safely, for all I wish is to see his kind smile and hug him again."
A grim toll is continuing to mount in Turkey, where the official death toll has already exceeded 5,000 and the WHO warns it could surpass 20,000. More than 1,200 buildings were destroyed in Antakya's province alone and over 6,000 are estimated to have been destroyed across southern Turkey, and rescue teams are racing against time to identify people who might be buried alive under the rubble.
Saul's brother, Azur Cenudioğlu, was in Antakya during the quake but managed to get out safely, according to Ynet. About his brother and sister-in-law, he said, "I am going back there to look for them and fear I may not find them alive."
Antakya's 100-year-old synagogue was also heavily damaged. Video circulated on social media showing community members retrieving Torah scrolls that appeared to be damaged.
Saving ancient Torah scrolls from the earthquake damaged synagogue of Antakya – home for a Jewish community for 2500 years… #antakyadeprem pic.twitter.com/ZsHzVKdHWZ

— Rabbi Mendy Chitrik (@mchitrik) February 7, 2023
Jews have been present in the city, known in antiquity as Antioch, for millennia, since its founding under the Selucid empire. The city was governed by Antiochus, the villain of the Hanukkah story; is frequently mentioned in the Talmud; and was a major center of Jewish scholarship in ancient times. Once closely associated with the larger Jewish community of neighboring Aleppo, the city's Jewish population had dwindled to just 14 in recent years.
Now, Turkish Jews say, it's unlikely that any will remain.
"The end of a 2500 year old love story," the Turkish Jewish Community's president, Ishak Ibrahimzade wrote on Twitter. 
"Along with our historical Antakya Synagogue, 2500 years of Jewish life came to an end with this great pain…," the Turkish Jewish community tweeted with a picture of the synagogue's Torah scrolls being removed from a severely damaged room.
Israeli aid workers from a variety of organizations have landed in Turkey and plan to assist in search, rescue and recovery in the devastated southeastern portion of the country. Many expect to be in the region for weeks to come.
"We're headed to Gaziantep with emergency relief supplies including water filters, water filtration systems, hygiene kits, mental health and resilience kits," IsraAid's spokesperson told JTA. "In the first two weeks we'll assess the needs on the ground, and explore a wider range, longer term response."
An immediate concern is providing safe shelter for those who were displaced by the quakes.
"We woke up at 4 a.m. and the house was shaking," Azur told Ynet. "We left in our pajamas and slippers and were unable to take anything with us. Our prayer shawls and tefillin are all buried under the rubble and we are left with nothing."
This article originally appeared on JTA.org.
The post 2 Jewish community leaders missing in Antakya, Turkish city devastated by earthquakes appeared first on The Forward.