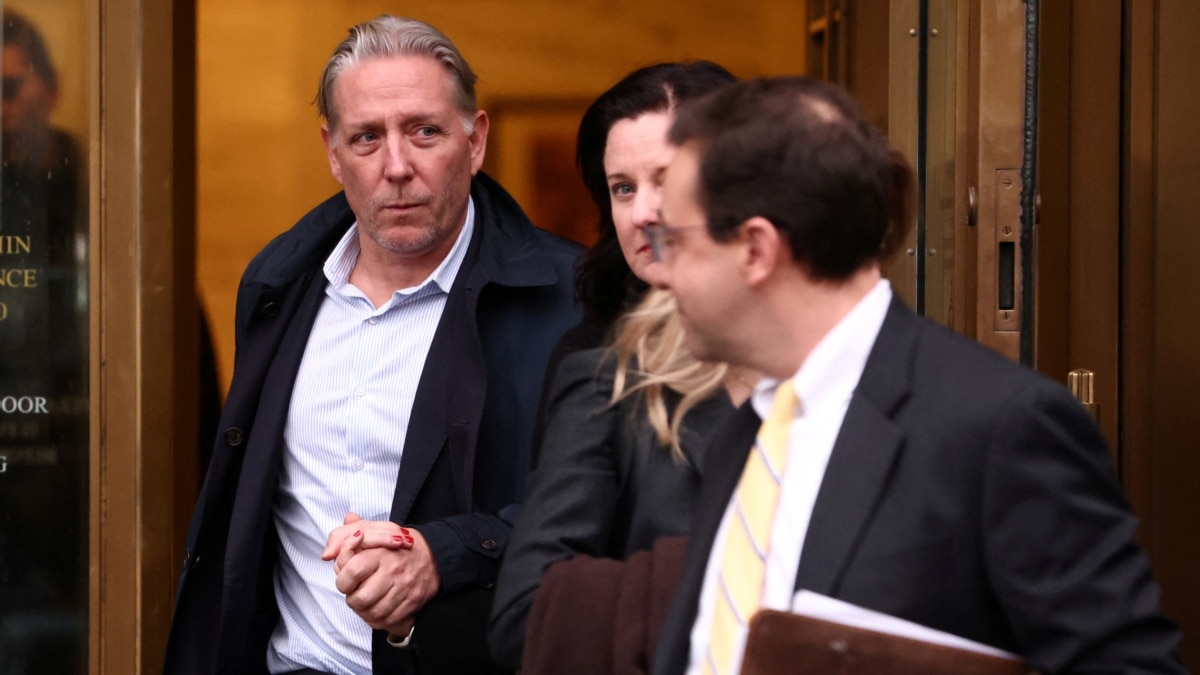 On November 21, 2021, FBI agents acting on a court-ordered search warrant seized the personal electronic devices — cell phones, computers, tablets, and similar items — of a former Russian diplomat and a retired FBI agent.
The seizure went unnoticed publicly. No details were announced, either by the U.S. Justice Department or by the two men themselves: where, when, who, why.
Eight days later, a new filing appeared in the Justice Department's Foreign Agent database, where people and companies who represent foreign principals are legally required to disclose their clients and activities. The filing was by Sergei Shestakov, a former Russian diplomat who later worked a translator for the Manhattan U.S. attorney's office.
The filing indicated that a top official from the company belonging to Russian tycoon Oleg Deripaska had sought "professional assistance" from Shestakov. The official, identified as Yevgeny Fokin, communicated periodically with Shestakov, and Shestakov said he sought the help of Charles McGonigal — "a security professional."
Less than a month later, Shestakov submitted an updated filing, saying he was ending his registration for work on behalf of Fokin.
Fast-forward exactly 14 months: McGonigal and Shestakov were arrested by FBI agents on January 21 and charged with money laundering, making false statements, and helping Deripaska evade U.S. financial sanctions imposed on him in 2018.
The case has stunned people in U.S. intelligence and law enforcement for multiple reasons. The main reason: Until 2018, McGonigal — a 22-year veteran of the FBI — was the bureau's top agent in charge of counterintelligence, supervising and participating in investigations of Russian spies and moles in the United States — not to mention oligarchs.
That includes Deripaska.
"It definitely shocked me, and here I thought I was unflappable," said Miriam Baer, a former assistant U.S. attorney in the Southern District of New York, the powerful Manhattan federal prosecutors' office that brought the charges against McGonigal — and that McGonigal likely worked with in the past.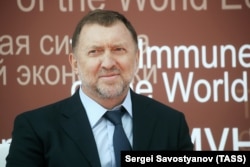 Oleg Deripaska attends an event in Moscow in September 2020.
The troubling questions now, Baer says, are not only why McGonigal allegedly committed criminal acts, but whether he acted alone, whether others were aware, and why no one in a premier FBI office picked up on what was going on.
"If this was a true 'rogue' agent, then perhaps there is no worry of overlap with" cases overseen by the Southern District, said Baer, now a professor of law at Brooklyn Law School. "If his behavior implicates a broader conspiracy that involves other FBI personnel, then I would think overlap more likely and therefore a greater concern."
The case also turns the spotlight back on Deripaska, a billionaire businessman with close ties to the Kremlin who has been on the radar of U.S. intelligence and law enforcement agencies, not to mention political circles, for at least two decades.
"The ability of [Deripaska] to penetrate powerful legal circles and now law enforcement circles is quite amazing," said Louise Shelley, an academic who studies corruption and transnational crime at George Mason University and who appeared on a panel discussion with McGonigal in 2020.
"It is a case of enablers on steroids," she told RFE/RL.
McGonigal, who was arrested as he arrived at New York's John F. Kennedy International Airport on January 21, was released on bail after entering a not-guilty plea during his first court appearance. His next appearance is scheduled for March.
"As you all know, Charlie's had a long, distinguished career with the FBI," his defense lawyer, Seth DuCharme, told reporters outside the courthouse. "He served the United States for decades. This is obviously a distressing day for Mr. McGonigal and his family."
'A Broad, Multimillion-Dollar Political Influence Campaign'
The charges McGonigal faces stem from two indictments: one was filed by Washington, D.C., federal prosecutors and addresses work that they say McGonigal did on behalf of Albanian interests, including not disclosing an "ongoing relationship with the prime minister of Albania."
The second, filed in New York, concerns Deripaska, who has been dogged for years by reports of connections to suspected organized-crime groups, including to Semyon Mogilevich, a Russian-Ukrainian businessman formerly on the FBI's Top Ten Most Wanted List.
Deripaska did not respond to an e-mail sent via his holding company EN+. A spokeswoman, meanwhile, told The New York Times that Deripaska did not hire McGonigal for any purpose and also that Deripaska had never been close to Russian President Vladimir Putin.
Many Russia experts, and U.S. officials, have long concluded that oligarchs like Deripaska are able to retain their fortunes so long as they stay on the good side of Putin and the Kremlin. U.S. State Department officials say Deripaska has particularly close personal relations with Foreign Minister Sergei Lavrov.
Beginning in 2006, the State Department denied Deripaska a visa, citing concerns about ties to organized crime. The difficulties led him to enlist the lobbying influence of former Republican Senate leader Bob Dole and, later, the work of an influential Washington lobbying firm run by a former chairman of the Republican Party.
Deripaska also developed a business relationship with another Republican political operative who had worked for Dole: Paul Manafort. Manafort tried to resolve Deripaska's visa problems in the 2000s, but the two had a falling out after a failed business venture.
Later, Manafort served as campaign manager for Donald Trump's presidential campaign in 2016, until revelations about his work for pro-Russian politicians in Ukraine led to his firing. He also allegedly passed secret campaign information to a Russian-Ukrainian man named Konstantin Kilimnik, who worked for Deripaska and who was described by the Senate Intelligence Committee as "a Russian intelligence officer."
Deripaska managed to travel the United States more than a half-dozen times between 2011 and 2014 using a Russian diplomatic passport, a U.S. State Department official told RFE/RL. That was later backed up by court documents filed in another U.S. lawsuit involving Deripaska.
In 2009, Deripaska reportedly traveled to the United States under a secret arrangement with the FBI.
Manafort was later prosecuted and convicted by a federal jury on money-laundering and bank-fraud charges in 2018. He was pardoned by Trump in December 2020, just weeks before the end of Trump's presidency.
A 2020 report released by the Senate Intelligence Committee highlighted Manafort's dealings saying between 2004 and 2009, "Manafort implemented these influence operations on behalf of Deripaska, including a broad, multimillion-dollar political influence campaign directed at numerous countries of interest to Deripaska and the Russian government."
Between 2014 and 2016, Deripaska was targeted by U.S. law enforcement for another reason. According to The New York Times, Justice Department officials tried unsuccessfully to enlist him as an informant, to glean insight into Russian organized crime and Kremlin thinking.
In April 2018, Deripaska and his aluminum company were hit with sanctions.
In October 2021, the FBI raided two homes owned by Deripaska or related legal entities, in New York and Washington, D.C. Deripaska vented about the raids and what he called "the transcendental stupidity…of the American establishment."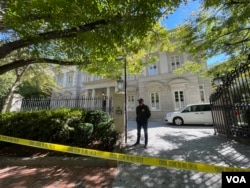 FBI officers are seen outside the home of Russian oligarch Oleg Deripaska in Washington in October 2021.
The next month, FBI agents seized the cell phones and other equipment from McGonigal and Shestakov.
'Supervised…In Investigations Of Russian Oligarchs, Including Deripaska'
McGonigal got his start with the FBI in 1996, when he was first assigned to the bureau's New York office, where he worked on "Russian foreign counterintelligence and organized crime matters," according to his official biography.
He worked for years in Washington on counterespionage cases.
In 2016, he was named special agent in charge of the New York office's counterintelligence division, where he "supervised and participated in investigations of Russian oligarchs, including Deripaska," according to the indictment.
According to Senate testimony in 2020 from a top Justice Department official, McGonigal was also instrumental in launching Operation Crossfire Hurricane — the FBI's investigation into Trump's campaign and possible links to Russian influence.
In 2018, prosecutors said, McGonigal was introduced by Shestakov to a man who they said "worked for and reported to Deripaska and served as an officer of a corporation that was primarily owned by Deripaska."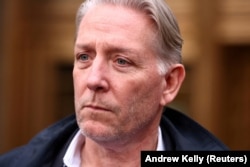 Charles McGonigal
It's unclear how and when McGonigal and Shestakov first met. However, Shestakov, who had a home in Connecticut, worked as an authorized translator for federal courts and also for the Manhattan U.S. attorney's office, where he likely encountered McGonigal.
Shestakov retired from the Russian foreign service in 1993, and later became a naturalized U.S. citizen.
Like Shestakov, a man identified as "Agent-1" in the indictment worked for the Soviet and Russian foreign ministries. He was also "rumored in public media reports to be a Russian intelligence officer."
The man is not identified, but Shestakov's FARA filing, along with other Russian and Western media reports, point to Yevgeny Fokin, currently the director of international cooperation for EN+, the aluminum and power-generation holding company controlled by Deripaska.
Fokin did not respond to messages sent via LinkedIn. An e-mail sent to the EN+ press service was not immediately responded to.
In the spring of 2018, according to the indictment, Shestakov introduced McGonigal to "Agent-1," who then asked McGonigal for help in arranging an internship for "Agent-1's" daughter with the New York Police Department. McGonigal agreed to help and informed a supervisor that he wanted to recruit "Agent 1." It's unclear if McGonigal was successful.
In September 2018, he retired from the FBI and joined the private sector.
The following year, McGonigal was hired by a Washington law firm to work as a consultant on efforts to get Deripaska removed from the U.S. Treasury's sanctions list. According to the indictment, he arranged for $25,000 to be sent monthly to a bank account controlled by Shestakov.
While employed by the FBI, McGonigal's job allowed him to access classified information, including, the indictment said, a then-secret list of Russians who the Treasury Department were considering for sanctions, a list that included Deripaska.
The indictment also alleges that through "Agent-1," Deripaska hired McGonigal to investigate a rival Russian oligarch.
That tycoon is not named, though the filing indicates he and Deripaska were fighting for control over a "large Russian corporation" and the oligarch might have offshore assets or a foreign citizenship. McGonigal and Shestakov allegedly used pseudonyms in electronic communications to obscure Deripaska's name, calling him: "you know whom," and "the big guy," "our friend from Vienna," and "the client."
According to the indictment, McGonigal was negotiating with Agent-1, and Deripaska, in October 2021 for payment for a large number of files found on the "dark web" — part of the Internet that is largely hidden from easy viewing — that reportedly related to the rival oligarch.
The next month, the FBI seized McGonigal's and Shestakov's cell phones and computers.
Money Laundering, Not Espionage
Prosecutors' specific criminal allegations do not address directly McGonigal's alleged accessing of the classified database, nor do they address the question of his helping the daughter of "Agent 1" gain an internship.
For some legal observers, that's raised questions about why the Justice Department didn't file more serious charges. "It may be that prosecutors had reasons for wanting to move now and not later," Baer told RFE/RL. "If so, they would logically select those charges for which they had the most evidence," she said. "A prosecutor can always add charges by returning to the grand jury for a superseding indictment."
Deripaska, for his part, faces his own sanctions-evasion-related criminal charges, unconnected to his alleged payments to McGonigal.
In September 2022, U.S. prosecutors unsealed an indictment accusing him of conspiring to have his girlfriend give birth to their child in the United States, and to hide payments for the effort. A Russian-American woman has been arrested in connection with the case.
In 2020, in an event first described by Business Insider, McGonigal joined a panel discussion at the Washington think tank Atlantic Council, where he discussed corruption at Russia's main domestic intelligence agency, the Federal Security Service (FSB).
"I think the rule of law under the FSB…has eroded significantly in Russia," he told the panel. "You are seeing an erosion, I think, in any rule of law as it relates to the FSB and their carrying out their responsibilities as a domestic security agency."
"It would be akin to having in the United States the FBI as a rogue element, operating at the behest of the highest bidder, engaged in criminal activities," he said.