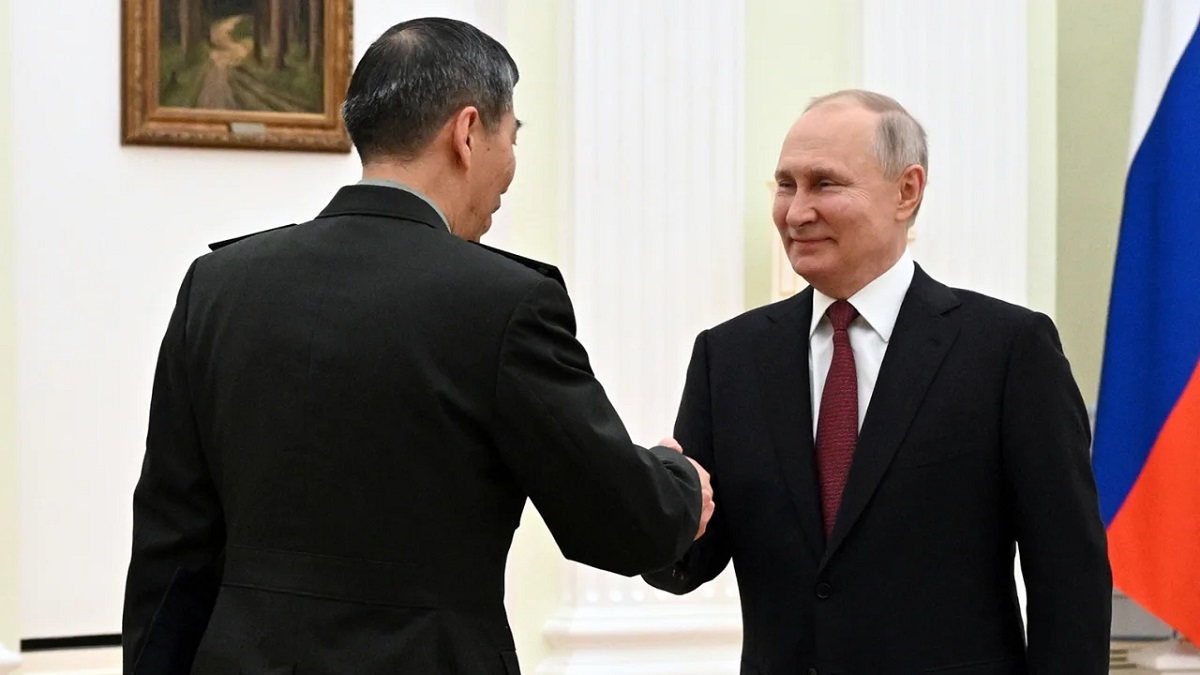 Follow us on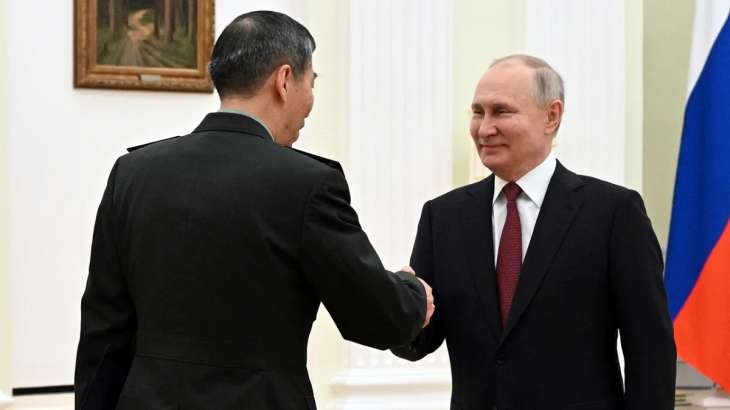 Image Source : AP Russian President Vladimir Putin and Chinese Defense Minister Gen Li Shangfu shake hands during their meeting at the Kremlin in Moscow.
Nearly a month after Chinese President Xi Jinping visited Moscow, his Defence Minister also went on a four-day tour to Russia where he met President Vladimir Putin. According to Chinese media, Minister General Li Shangfu held a crucial meeting with the Russian head and both echoed "close" cooperation in the defence sector.
This triggered speculations about whether the duo would hold any meetings related to the Ukraine peace negotiations amid the fact Xi and Putin held talks earlier last month.
Although there was no mention of any peace talks on Sunday, a statement released by the Kremlin termed the recent visit of Xi as "very productive". The statement claimed the relations between the two nations were developing well in all areas, including the military departments.
China ready to boost ties with Russian military
"Military cooperation ️between the countries is one of the most important areas that strengthen the remarkably trusting, strategic nature of relations," CNN quoted Putin as saying.
On the other hand, the Chinese minister asserted that the trust between the two countries' militaries has been "increasingly consolidated" and cooperation has yielded "fruitful results.
Further, Li said that Beijing was ready to work collectively with Moscow in order to strengthen strategic communications between the two militaries. Also, Li said that China and Russia will work inclusively towards safeguarding regional as well as global security.
Visit came amid soaring tension between China and Taiwan
Notably, China has also been acting like Russia in terms of "harassing" its neighbouring island nation, Taiwan. It is also believed that the Chinese minister might or would discuss the future strategies of Beijing against Taiepi. 
Recently, the tension between China and Taiwan has reached a zenith after Beijing started a three-day "combat readiness patrol" in response to Taiwanese President Tsai Ing-wen's visit to the United States.
During the so-called exercise, the Taiwanese Defence Ministry claimed it had detected more than 400 Chinese military aircraft and 80 PLAN vessels around Taiwan during the three-day exercise. Also, the Chinese military said it is "ready to fight" after completing three days of large-scale combat exercises around Taiepi.
West is still waiting for any breakthrough in the war
Meanwhile, the West, which has been delivering lethal weapons to Ukraine in a war against Moscow, repeatedly pressed China to initiate peace talks amid the fact Beijing had recently negotiated between Iran and Saudi Arabia, which saw the two long-standing Middle Eastern rivals restore diplomatic ties.
In fact, German Foreign Minister Annalena Baerbock, during her visit to China, called Xi's recent visit to Moscow the most influential and added "Only China could broker a deal between Russia and Ukraine". 
"In the same fashion as how China mediated between Iran and Saudi Arabia, we want China to use that influence to urge Russia to end its war in Ukraine," CNN quoted Baerbock as saying.
Also Read: War-like scenario flares as 70 Chinese military aircraft, 11 naval ships surround Taiwan