This article is part of our morning briefing. Click here to get it delivered to your inbox each weekday.
Ready to run for president, Nikki Haley is a star in the pro-Israel community
Nikki Haley, a former South Carolina governor and ambassador to the United Nations, is expected to announce in the next few days that she will join former President Donald Trump in the 2024 race for the Republican presidential nomination. Our senior political reporter, Jacob Kornbluh, breaks down her Jewish bona fides…
Jewish state: Haley was a staunch advocate for Israel during her two-year tenure at the U.N., where she blocked the appointment of Salam Fayyad, a former Palestinian prime minister, as a U.N. envoy to Libya, and spearheaded the U.S. withdrawal from the U.N. Human Rights Council, a group that has been highly critical of Israel. She also hosted a reception for the 60-some nations that did not vote for a resolution condemning Trump's recognition of Jerusalem as Israel's capital. 
Jewish support: Haley's super PAC raised more than $17 million for the 2022 elections and has $2 million cash on hand. Her billionaire backers include Miriam Adelson and her late husband, Sheldon Adelson; Bernie Marcus, co-founder of Home Depot; and Ronald Lauder, president of the World Jewish Congress. Charles Kushner, father of Jared Kushner, Trump's son-in-law, hosted a fundraiser for Haley last year.
Jewish aides: Haley recently hired Nachama Soloveichik, a conservative political consultant, to lead her communications team. She is a scion of the distinguished Soloveichik Orthodox rabbinical dynasty, and sister of Rabbi Meir Soloveichik.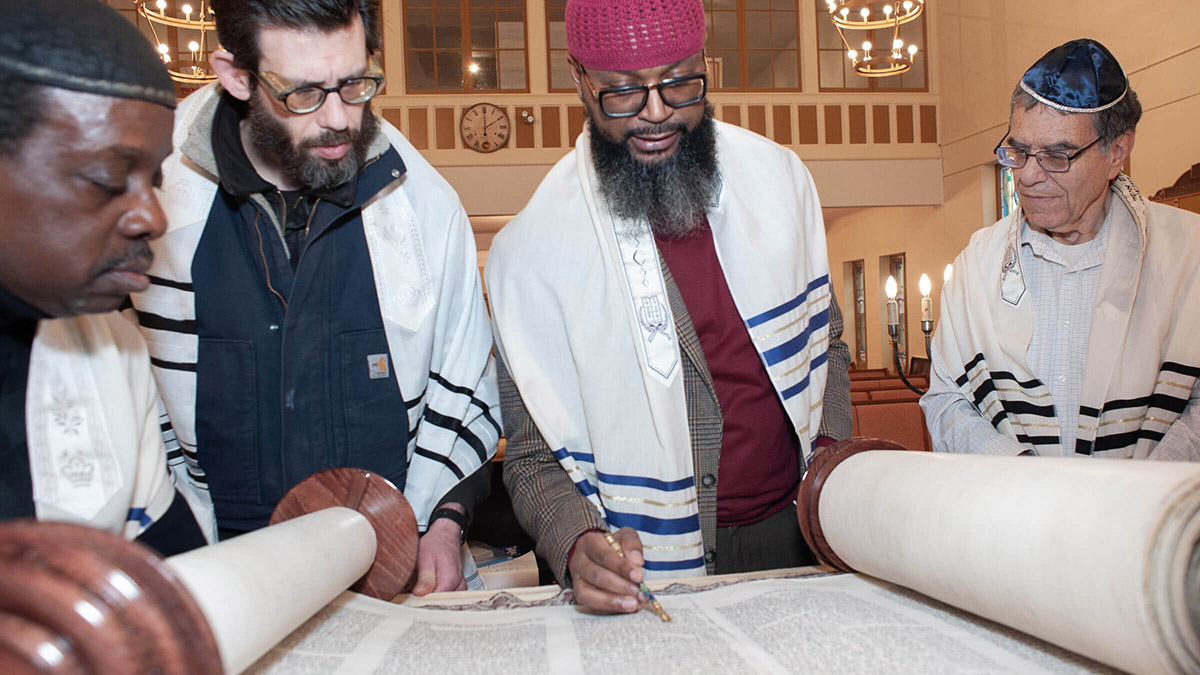 Newark synagogue is first in Conservative movement to hire Hebrew Israelite clergy: Like many synagogues across the nation, Congregation Ahavas Sholom is celebrating Black History Month. The community has also recently made a bit of history itself, by bringing on an Israelite associate rabbi and rabbinic intern. Eric Freedman, the shul's longtime president, said he's never believed there is a big gulf between mainstream Jews and Israelites. "If anything, they are more observant than we are," he said. Read the story ➤
Opinion | Israel's new far-right government is already chilling innovation and causing brain drain: Ron Cohen and Jeremy Levin have decades of experience as CEOs in Israel's biopharmaceutical sector, and they are alarmed by what they're seeing. Some high-tech companies are leaving the country, and they argue that proposed legislation that discriminates against Palestinians with Israeli citizenship and queer people will make it even more difficult for Israel's economy to thrive. "It is deeply disturbing," they write, "to see the progress of the 'Startup Nation' in danger due to far-right extremism in the new Israeli government." Read their essay ➤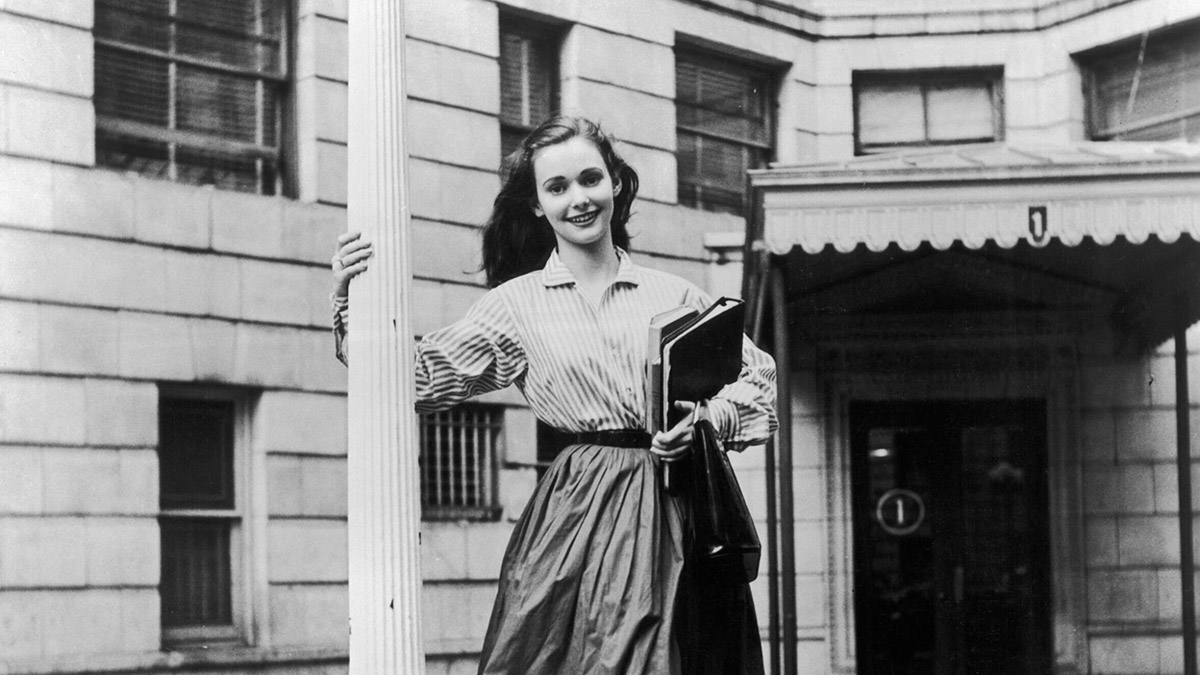 Susan Strasberg played the title role in the Broadway production of 'The Diary of Anne Frank' in 1955. (Getty)
How The Diary of Anne Frank's premiere was different from any other Broadway opening: When the curtain came up on the Frank family's secret annex on Oct. 5, 1955, it represented the culmination of a three-year process to bring Anne's story to the stage. Susan Strasberg was making her Broadway debut in the title role, and one of her best friends, Marilyn Monroe, was in the audience. But at the end of the play, there was no applause, no shouts of "Bravo." Just silence. Our executive editor, Adam Langer, tells the backstory.
Hear more about how the original Broadway production of The Diary of Anne Frank, and the Oscar-winning film version, shaped the lives of those who made it on our new podcast, Playing Anne Frank.
But wait, there's more…
Spread the word! Invite someone
to sign up for this newsletter.👇
WHAT ELSE YOU NEED TO KNOW TODAY
Nazi soldiers drew a map that showed where the treasure had been buried. (Getty)
🔎  Nazi soldiers in 1945 buried a treasure of gold, jewels and watches. The public release this month of a map from the 1940s has now drawn fortune seekers with shovels and metal detectors to a small Dutch village. But they need to tread carefully; there are unexploded World War II-era bombs in the ground. (New York Times)
🇺🇸  A slate of 169 prominent American Jews, including former leaders of major Jewish organizations, called on U.S. politicians not to conflate criticism of Israel and its new government with antisemitism. (JTA)
🇮🇱  Israeli Attorney General Gali Baharav-Miara issued a warning to Prime Minister Benjamin Netanyahu on Wednesday that he cannot be involved in his government's efforts to radically overhaul the legal and judicial system because he has a conflict of interest due to his ongoing corruption trial. (Times of Israel)
📬  New York University is investigating a graduate student working at the school library who wrote "Free Palestine" and a profanity on a bag bearing the logo of Israel's postal service that had been left in the trash. (NY Jewish Week) 
🏥  A German hospital has opened a synagogue and a kosher kitchen in its building at the behest of its CEO, the grandson of a Nazi. "Through my support of Judaism," he said, "I hope to atone for my grandfather's sins." (Jerusalem Post)
🥯  An intrepid Jewish entrepreneur opened a bagel delivery service during the pandemic. He announced this week that thanks to celebrity investors including Paul Rudd, he's now opening a brick-and-mortar shop in Manhattan. (NY Jewish Week)
On our nightstand ➤  A new book chronicling the life of Rabbi Stephen S. Wise, one of the most prominent rabbis in the U.S. in the 20th century.
What else we're reading ➤  John Legend and Chrissy Teigen gave their newborn daughter a very Jewish name … An alleged $500 million Ponzi scheme preyed on Mormons and ended with FBI gunfire … After a man stopped an attack on the subway, he and the victim bonded over Katz's pastrami sandwiches.
On this day in history (1922): The first complete print edition of the modernist novel Ulysses by James Joyce was published. Joyce wrote the narrative as a stream-of-consciousness from the perspective of the fictional Irish-Jewish protagonist Leopold Bloom. In a reflection on the 100th anniversary of the novel's publication last year, our contributor Benjamin Ivry wrote that Bloom's legacy as a Jewish character is mixed, with scholars arguing over whether "Joyce reflected antisemitic ideology of his era."
Last year on this day, Aaron Mostofsky, the pelt-wearing son of a Jewish judge, pleaded guilty for his role in the Jan. 6 insurrection. He was sentenced to eight months in prison.
Also, happy National Tater Tot Day!
Left to right: Laura E. Adkins, Rabbi Eric Yoffie, Rabbi Mark S. Golub, Dovid Efune and Steven Bayme. (Courtesy JBS)
Rabbi Mark S. Golub, the founder and main host of the Jewish Broadcasting Service and a fierce advocate of open debate and religious pluralism, died Tuesday at 77. His weekly show, L'Chayim, began as a radio program in 1979 before moving to TV and was one of the first Jewish shows to adopt a contemporary talk format. It featured politicians, journalists, rabbis and other guests from a variety of Jewish movements — including our opinion editor, Laura E. Adkins, who joined L'Chayim's year-end special in December to discuss the top Jewish news moments of 2022. Rabbi Golub, she wrote, "was a wonderful and thoughtful man who will be greatly missed."
Rabbi Golub's funeral will be streamed online at 1 p.m. ET today.
—
Thanks to Laura E. Adkins, Jacob Kornbluh, Sarah Nachimson and Talya Zax for contributing to today's newsletter. You can reach the "Forwarding" team at editorial@forward.com.
The post Could Nikki Haley be the first Republican to win the Jewish vote for president? appeared first on The Forward.