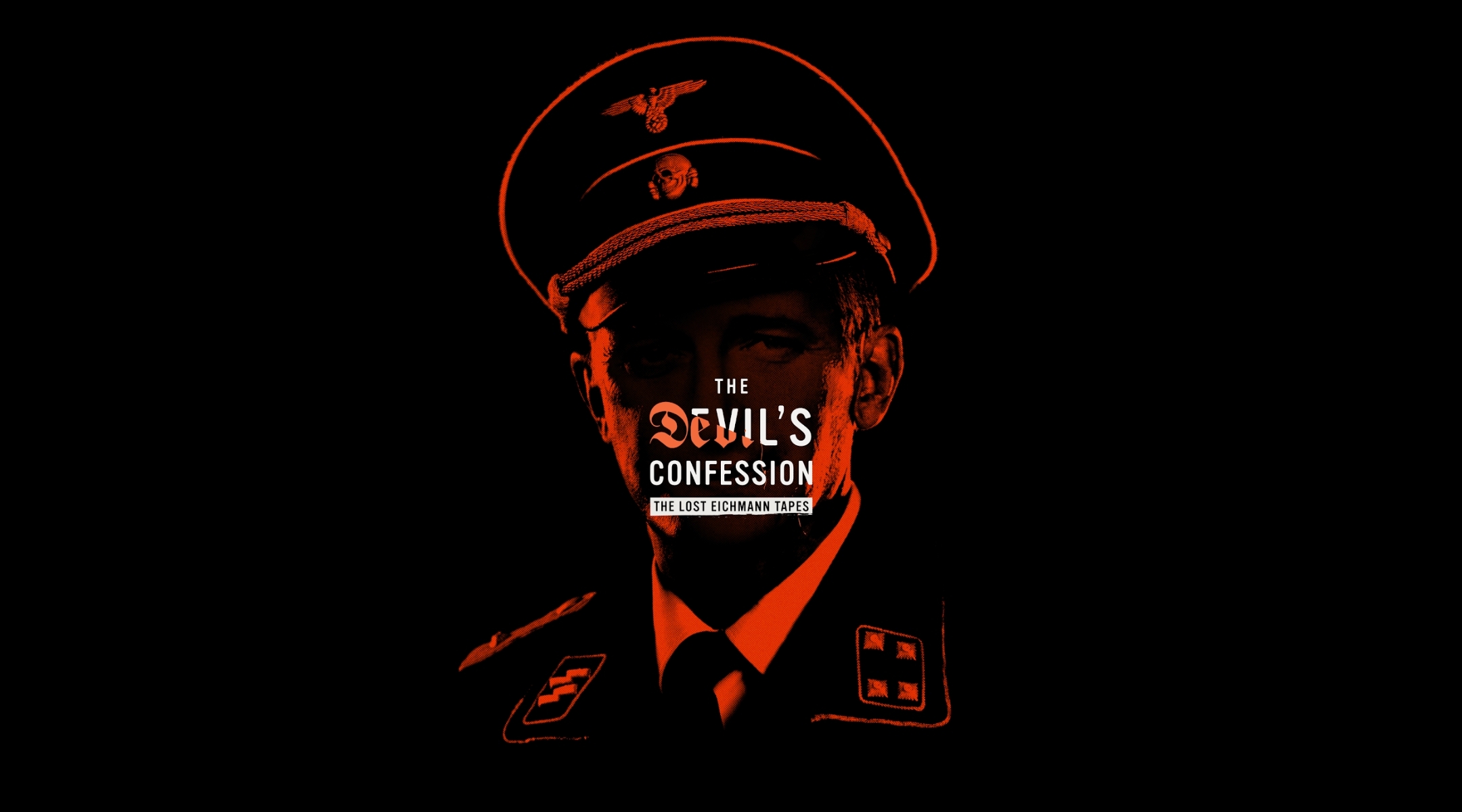 (JTA) — Americans subscribed to Amazon Prime Video can now listen to never-before-heard recordings of Adolf Eichmann confessing to his crimes, in his own voice.
The Devil's Confession: The Lost Eichmann Tapes is a three-part documentary series that combines interviews from Holocaust survivors, key witnesses at the Eichmann trial, historians, and experts on the Holocaust with reenactments of the historical events. The series, which first aired on Israel's Kan public broadcaster last year, tells the story of Adolf Eichmann's role in orchestrating the Final Solution during the Holocaust.
Eichmann, whom Israel executed in 1962, spent much of his trial maintaining that he was a mere bureaucrat following orders. But the 28 hours of taped confessions, which were recorded in 1957 in interviews with Nazi journalist and propagandist Willem Sassen while the two were living in Buenos Aires after the war, clearly indicate that Eichmann, in fact, coordinated the Final Solution, and often carried out his duties with enthusiasm.
In just the first episode, Eichmann can be heard saying, "I didn't even care about the Jews that I deported to Auschwitz. I didn't care if they were alive or already dead."
After Eichmann's capture in Argentina by the Mossad in 1960, Sassen sold the transcripts of his recordings to LIFE Magazine, which published excerpts from the tapes.
The Israeli Supreme Court did not approve of the transcripts as evidence, requiring the prosecution to rely instead on other forms of documentation to convict Eichmann, and the content of the rest of the tapes remained a mystery for decades. Secured in the German Federal Archives, they were untouched until 2020, when Yariv Mozer and Kobi Sitt, the filmmakers behind "The Devil's Confession," were granted access in order to begin production for the film.
"This is proof against Holocaust deniers and a way to see the true face of Eichmann," Mozer told the New York Times in July. "With all modesty, through the series, the young generations will get to know the trial and the ideology behind the Final Solution."
This article originally appeared on JTA.org.
The post Israeli docuseries with never-before-heard confessions from Adolf Eichmann comes to Amazon Prime Video appeared first on The Forward.