Advertisements | Advertising at The News And Times - advertising-newsandtimes.com | WE CONNECT!
This article is part of our morning briefing. Click here to get it delivered to your inbox each weekday.
Three questions for the star of Netflix's 'My Unorthodox Life'
Television audiences first met Julia Haart, a former Jewish studies teacher-turned-fashion mogul, when My Unorthodox Life debuted in the summer of 2021. I met her in the early 1990s, when she worked at the high school my father ran in Atlanta, and have remained friends since.
The reality series following her journey from the Orthodox world to the world's runways sparked much controversy, with some viewers challenging Haart's characterizations of Orthodox life. In Season 2, which debuts today, we see Haart start over a second time, through a bitter divorce from Silvio Scaglia, her husband and business partner. 
Next Wednesday at 7 p.m. ET, my colleague Laura E. Adkins and I will be interviewing Haart and her son, Shlomo, live on Zoom (register now to join the free event). Yesterday, I asked her three quick questions:
What's the biggest difference between Season 1 and 2?
"Season 1, it was me building and growing and helping women. Season 2, I have to first defend everything I've accomplished and done. And so it's my children helping me instead of me helping my children. It felt like I'm back where I started where one man can destroy everything I built. Silvio destroyed me. When I left my community, I did it alone, for myself. Now I have my family and my friends. It's a big difference."
What lessons do you hope viewers will take away?
"That no matter what difficulties you face, the only way out is through. And that with true friends and your family, you can survive anything. Never give up and don't stop fighting for your rights. No matter what."
Speaking of rights, you were very involved in this year's midterms, hosting fundraisers and meeting with Joe Biden, Bill Clinton, New York Gov. Kathy Hochul…
"I always told my kids that the only time I would ever become politically involved is if they repeal Roe vs. Wade, honestly thinking it would never happen. My purpose, and my goal is to get back the rights that were stolen from women."
Plus: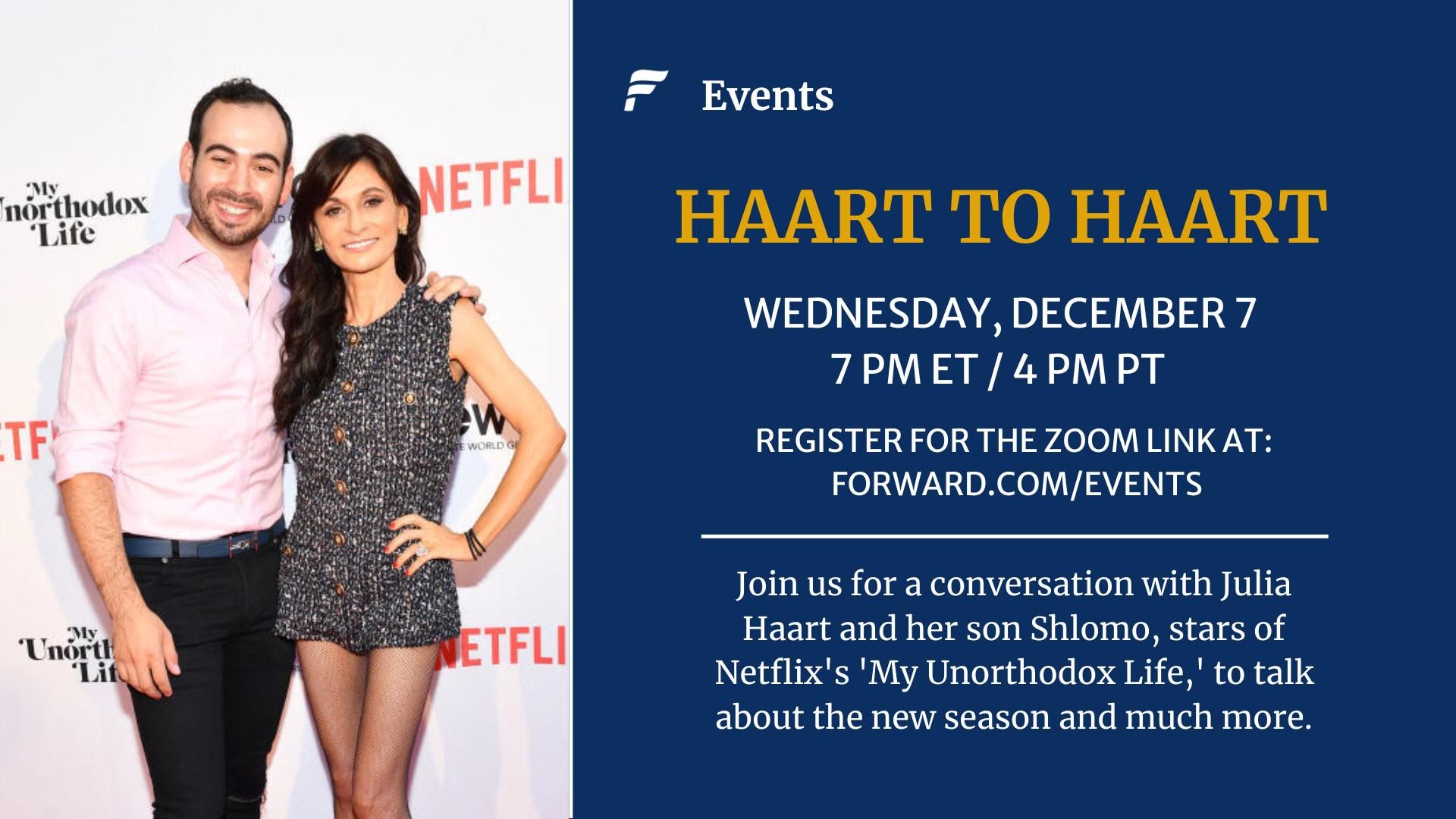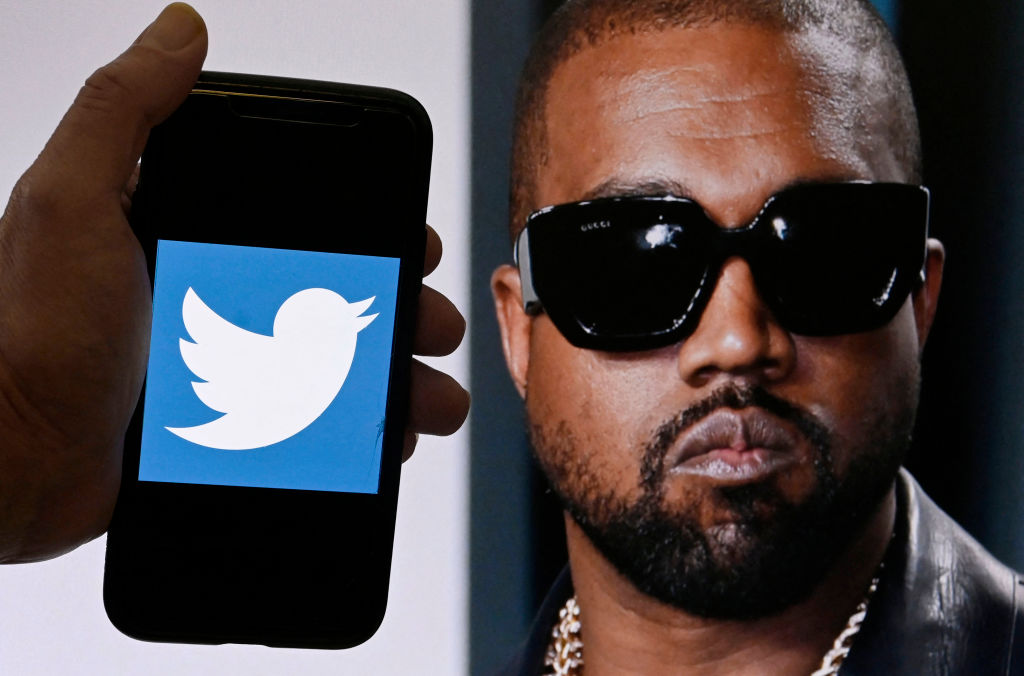 Overnight, Twitter suspended Kanye West's account for the second time in two months after he posted a picture of a swastika merged with a Star of David in a tweet that Elon Musk said violated the platform's rules. West went on a two-hour antisemitic-filled tirade Thursday on Infowars, the show hosted by Alex Jones, the noted conspiracy theorist. "Every human being has something of value that they brought to the table, especially Hitler," West said, adding: "I love Jewish people but I also love Nazis." ADL CEO Jonathan Greenblatt asked Musk to remove West on Thursday afternoon because he was putting "Jews in danger." Read the story ➤
A calmer, less antisemitic Twitter? An Israeli entrepreneur is trying: Noam Bardin, the former CEO of the Waze navigation app and an alum of Hebrew University, introduced a new social media platform called Post News a few weeks ago. It has 67,000 users — and a waiting list of 350,000. "There's this false equation," he said, that allowing people to be disrespectful "means free speech. It's not true, we can all be a little more respectful of each other." Read the story ➤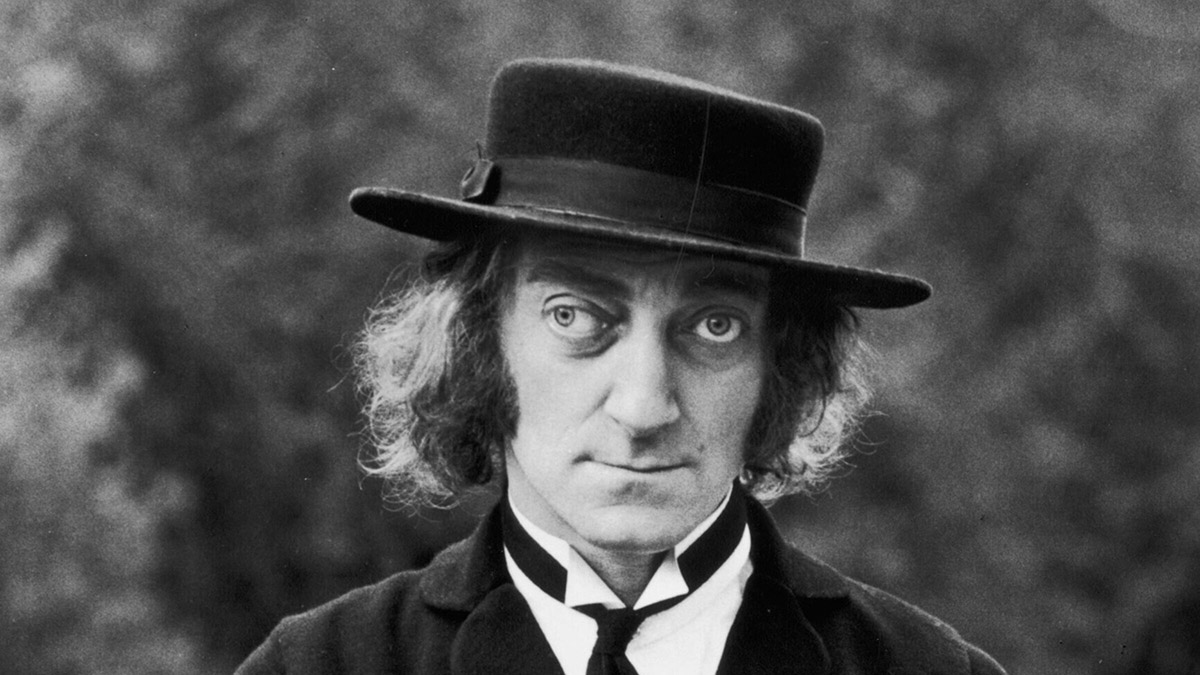 The actor Marty Feldman surprisingly did not need glasses. (Getty)
How Marty Feldman became the great forgotten Jewish comic: Today marks the 40th anniversary of the death of the actor best known as Igor in "Young Frankenstein." There was so much more to Feldman than his eyes, which Mel Brooks once likened to "hard-boiled eggs that somebody painted eyeballs on and didn't paint them on right." Our contributor Dan Epstein, takes a closer look at Feldman's career and legacy. Read the story ➤
Palestinian student activist faces discipline over 'F— Zionists' posters: George Washington University is pursuing disciplinary charges against the campus chapter of Students for Justice in Palestine and its president for placing profane posters critical of Israel and Zionism around campus, including outside the Hillel building. The hearings are scheduled to take place today. Read the story ➤
But wait, there's more…
Before you go see Steven Spielberg's The Fabelmans this weekend, check out our interview with Tony Kushner, the film's screenwriter and Spielberg's close friend. "We enjoy being in shul together," Kushner said.
If you were surfing the internet yesterday you may have heard about Cocaine Bear, a new action-comedy based on a true story about a bear that did coke and went on a killing spree in Georgia. Turns out, the Talmud predicted this.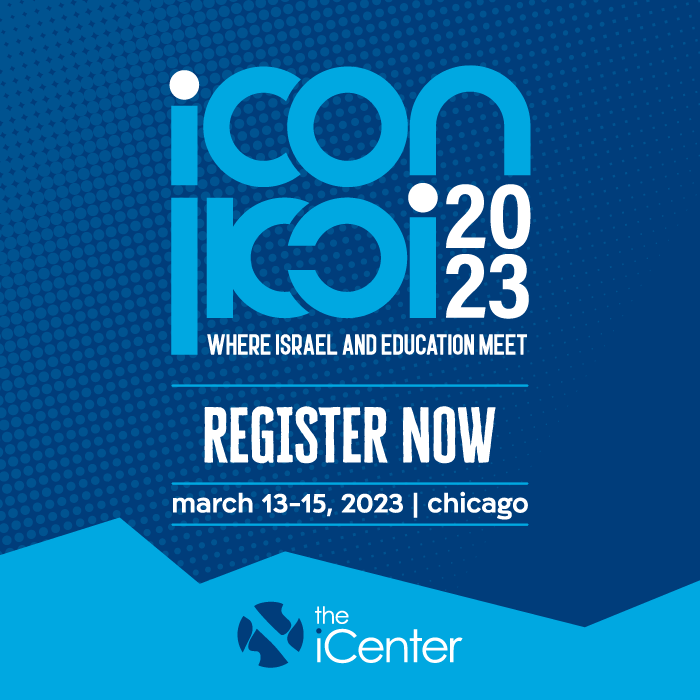 WHAT ELSE YOU NEED TO KNOW TODAY
Soviet-born artist Anna Lukashevsky interviewed Ukrainian refugees this spring who fled to Israel – and painted their portraits. Learn more about them at Jewish Currents.

  A Florida district said it has reversed its decision denying a mother's request to give a Hanukkah presentation to her son's fifth grade class. A school official had initially told the mom she could not make the presentation because of a law Gov. Ron DeSantis signed in March prohibiting discussion on sexual orientation and gender identity in early grades. Now, the school says she can come in — but has to clear her lesson with the principal first. (WFTS Tampa Bay) 
  A school bus filled with Jewish elementary students rolled down a hill and crashed into a house in a New York suburb Thursday, causing seven boys to be sent to the hospital for injuries. It was unclear what caused the crash. (AP)
  Police arrested a man in Atlanta who was caught on camera painting antisemitic graffiti in a suburban neighborhood – on a home, a stop sign, a local wine shop and a church … Separately, three teenagers were arrested in South Florida following several incidents of racist and antisemitic graffiti. (11 Alive, AP) 

  The Vermont Agency of Education and several school districts will pay tuition costs and legal fees to five families whose children attend religious schools. The families had sued to challenge the state's policy of only covering tuition at non-sectarian private schools for students in towns without public schools. The settlement follows a U.S. Supreme Court ruling in May that Maine schools cannot exclude religious schools from a program that offers aid for private education. (AP)

  Caroline Aaron, who plays the mother-in-law on The Marvelous Mrs. Maisel, rushed to Israel during a 10-day break in filming to shoot a new comedy about an Orthodox girl with a wild side. Oh, and it also stars Henry Winkler (aka the Fonz) in a black hat. (Times of Israel)
Shiva calls ➤  Michael Ginor, a cookbook author and foie gras producer, died of a heart attack while competing in an Ironman triathlon in Israel. He was 59 … Ruth Hirshey Lincoln, who spent nearly two decades as the public face of the Philadelphia Four Seasons Hotel and consulted for the Jewish Community Legacy Project, died at 68.
Long weekend reads ➤  The deep roots of antisemitism's resurgence in America … Earliest evidence of cooking found in 780,000-year-old barbecued fish in northern Israel … Meet the two Jews of Guyana, a nation with a tradition of religious tolerance.
In this weekend's edition of our print magazine: We're introducing you to three lesser-known historical figures: the Holocaust hero who saved more Jews than Schindler, the Black-American diplomat who helped with the establishment of the state of Israel and the greatest Jewish Hollywood character you've never heard of. Plus, our Mira Fox asks if saying that Jews are powerful and wealthy is really a compliment and Larry Cohler-Esses opines on the destruction of guardrails against antisemitism in the U.S. Download your copy ➤
The interior of the Touro Synagogue. (Wikimedia)
On this day in history (1763): Touro Synagogue, the oldest synagogue in the United States, was dedicated. The now 250-year-old shul in Newport, Rhode Island, has been at the center of a long-running legal battle, with both New York City's Shearith Israel, the oldest continually operating congregation in America, and Newport's Jeshuat Israel claiming ownership of it. The legal battle began when the Rhode Island congregation, struggling financially, considered selling a set of Colonial-era bells valued at $7.4 million.
Last year on this day, we reported on the late-in-life adult bat mitzvah of former U.S. Rep. Gabby Giffords, who survived an assassination attempt. "My Torah portion is from Genesis, from the story of Joseph," Giffords said. "If you know Vayeshev you know it begins 'And he lived.' Any story that begins 'and he lived' is good with me. I lived. Everything afterwards is a gift."
On the Hebrew calendar, it's the 8th of Kislev, the yahrtzeit of Israeli Prime Minister Golda Meir, who died in 1978.
In honor of National Fritters Day, check out this recipe for Indian-spiced matzo fritters. Yes, you read that right.
Sunday, Dec. 11: Check out the daylong New York Jewish Book Festival, where our Jodi Rudoren will moderate a conversation about contemporary humorous fiction with novelists Sally Koslow and Adam Langer, our executive editor. This event is in-person at the Museum of Jewish Heritage in Lower Manhattan. More info and registration here ➤
There was an after-hours Torah study session Thursday night in the Diplomatic Reception Room of the White House. More than two dozen people – including Deborah Lipstadt, the antisemitism envoy – gathered to learn with Rabbi Donniel Hartman of the Shalom Hartman Institute. Shelley Greenspan, the White House Jewish liaison, posted to Twitter: "Never taking for granted that we can proudly gather and learn in this sacred and historic building."
–––
Thanks to Laura E. Adkins, Samuel Breslow, PJ Grisar, Sarah Nachimson and Talya Zax for contributing to today's newsletter. You can reach the "Forwarding" team at editorial@forward.com.
The post Julia Haart opens up about new season of Netflix's 'My Unorthodox Life' appeared first on The Forward.
Advertisements | Advertising at The News And Times - advertising-newsandtimes.com | WE CONNECT!