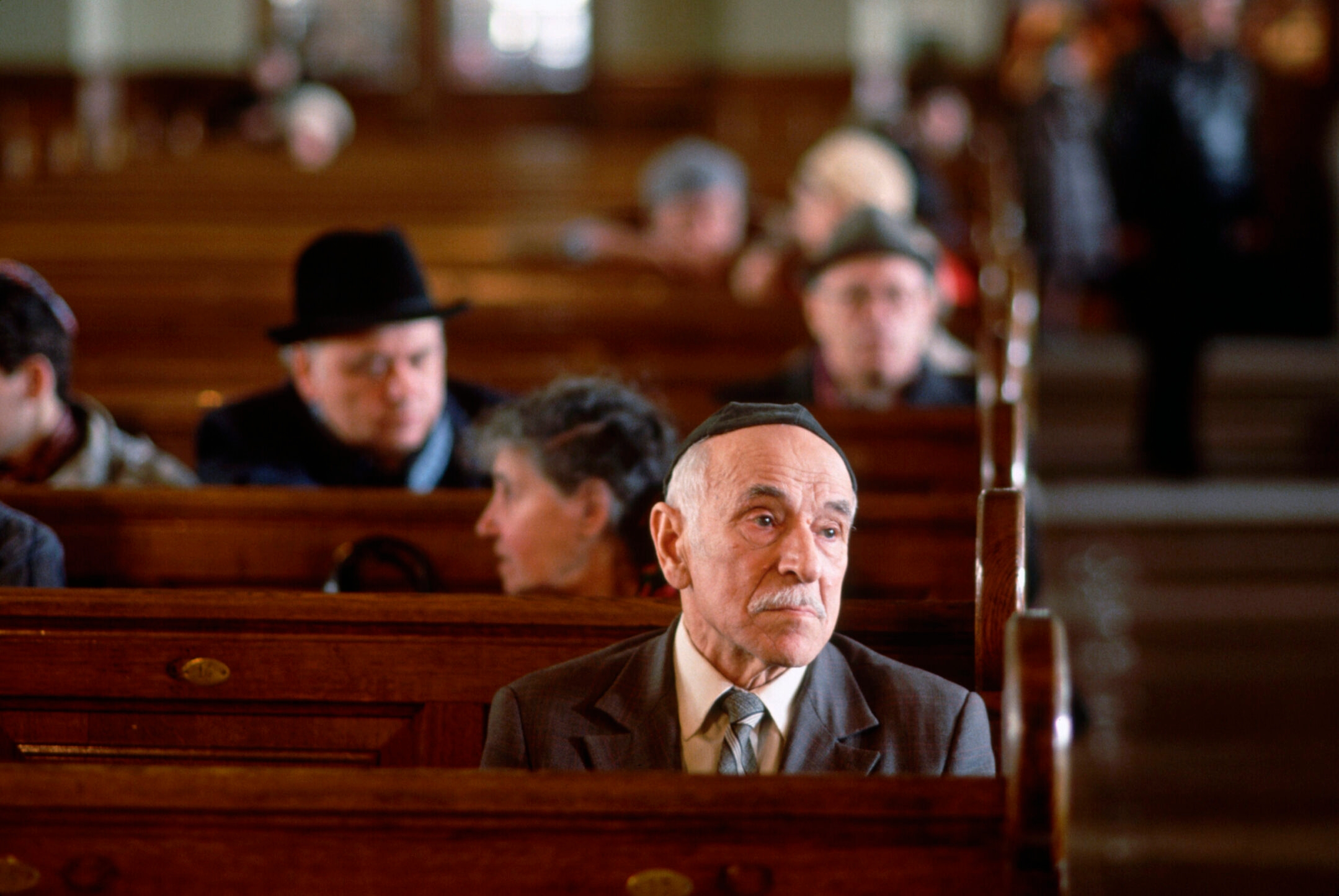 (JTA) — An exodus of Jews from Russia since President Vladimir Putin invaded neighboring Ukraine has drawn widespread attention over the last year. But according to statistics released recently by Russia's official statistics bureau, the country's Jewish population had fallen sharply long before the tanks began rolling.
The statistics, published last month by Russia's Federal State Statistics Service, showed that just 82,644 people identified themselves as Jews on the national census, conducted in 2021.
Another nearly 2,000 people identified with related categories such as Mountain Jews (from Azerbaijan and the Caucasus Mountains), Israelis living in Russia, Georgian Jews, Bukharian Jews (from Uzbekistan and Central Asia), Karaites and Krymchaks (from Crimea), according to the Russian-Jewish news outlet Lechaim.
In contrast, Russia's previous census, conducted in 2010, showed nearly 160,000 people who identified as Jews or belonging to the the related groups — suggesting a decline by more than half over the last decade. During the same period, Russia's total population grew by 3.5%.
The only Jewish groups that did see a rise, according to Lechaim.ru, were Karaites — a seventh-century breakaway sect from rabbinic Judaism — and Krymchaks. Both populations have been historically concentrated in the Crimean Peninsula, which Russia annexed in 2014, meaning that they would not have been part of the 2010 census at all.
The numbers do not account for the mass exodus of Russian Jews since the onset of the war in Ukraine, estimated to be more than 20,000 in the first six months after the invasion. The exodus suggests that Russia's Jewish population could total fewer than 60,000 people.
A majority of the Russian Jews who left appear to have emigrated to Israel. According to the Jewish Agency, which facilitates immigration to Israel, some 66,800 Russians made aliyah between 2010 and 2019. The group is facing sanctions over its work in the country, as part of Putin's crackdown on foreigners in retaliation for Russia's isolation on the world stage since initiating the unprovoked war.
The flood of Russians and Ukrainians making their way to Israel in the last year has triggered a conflict there over immigration rules that permit anyone with a Jewish grandparent to claim citizenship. Those rules mean that not all of the new immigrants from Russia were likely to have identified as Jewish on the country's census.
There could be other Russian Jews who were not captured by the census. Lechaim noted that 17 million people left their nationality blank or identified themselves as having no nationality — a move that Jews, whose national identity can be complicated in whatever country they live, might be inclined to make in a country with a relatively recent history of state antisemitism.
This article originally appeared on JTA.org.
The post Number of Russian Jews down sharply in last decade, pre-Ukraine war census reveals appeared first on The Forward.