This article is part of our morning briefing. Click here to get it delivered to your inbox each weekday.
This top podcast changes the narrative on Jews who leave the Hasidic world: There's been no shortage of TV series about people escaping what they see as the oppressive nature of Orthodoxy. But most of these shows tell a simplified, dramatized version of the phenomenon, and stop the narrative after the protagonist leaves the insular community. A new, chart-topping podcast goes beyond that. The show, Heretic in the House, has a host who left Hasidism decades ago talking to other formerly Hasidic Jews about their relationships with their families, their marriages and their identity. Read the story ➤
Opinion | Israel's democratic future looks grim. Here's a rational case for staying optimistic: One saving grace, argues political analyst Shuki Friedman, is that "governments have less impact on everyday life than we think." Prime Minister Benjamin Netanyahu's new coalition has promised to implement many changes proposed by the far right. But at the end of the day, it represents a diverse society, that Friedman says generally "moves along harmoniously," with its different segments "sharing a common public sphere, conducting their businesses, living together and, for the most part, calling each other 'brother' out of a sense of kinship and shared destiny." Read his essay ➤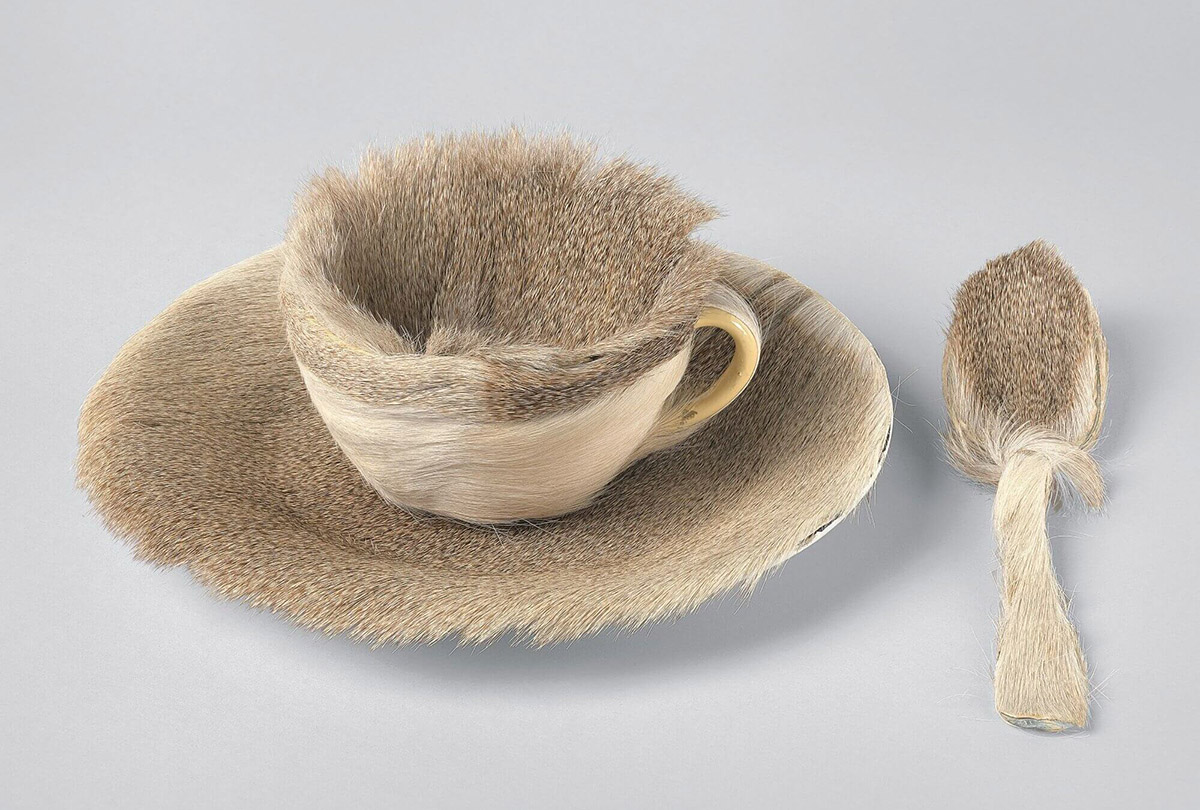 Artist Meret Oppenheim shot to fame in 1936 with this fur-lined teacup. (Museum of Modern Art)
Will we ever know the impact the Nazi regime had on this groundbreaking female artist? In 1936, when she was 23, Meret Oppenheim created one of the most famous pieces of surrealist art, a fur-covered tea set called "Breakfast in Fur." It made her the darling of the Parisian art scene, the first woman to be accepted by the surrealists. But immediately after she debuted the piece, Oppenheim fell into an 18-year depression and rut as she fled the Nazi regime for Switzerland. A retrospective of Oppenheim's work now at New York's Museum of Modern Art explores her varied, decades-long career in which she never connected that depression to the Holocaust. Read the story ➤
Leonard Cohen once denounced Yiddish. So why did he perform this Yiddish folk song? Cohen was a panelist at a 1967 symposium of Canadian Jewish writers in Montreal when he said that a focus on language itself was a barrier for the spiritual encounter that he saw as the essence of being a Jew. But less than a decade later, he was on stage performing a Yiddish song that praised the mysticism of Hasidim. Read the story ➤
And one more: Have you ever seen a movie that stinks? An Israeli high-tech firm wants to make that literal, with a 21st century take on Smell-O-Vision.
Spread the word! Invite someone
to sign up for this newsletter.👇
WHAT ELSE YOU NEED TO KNOW TODAY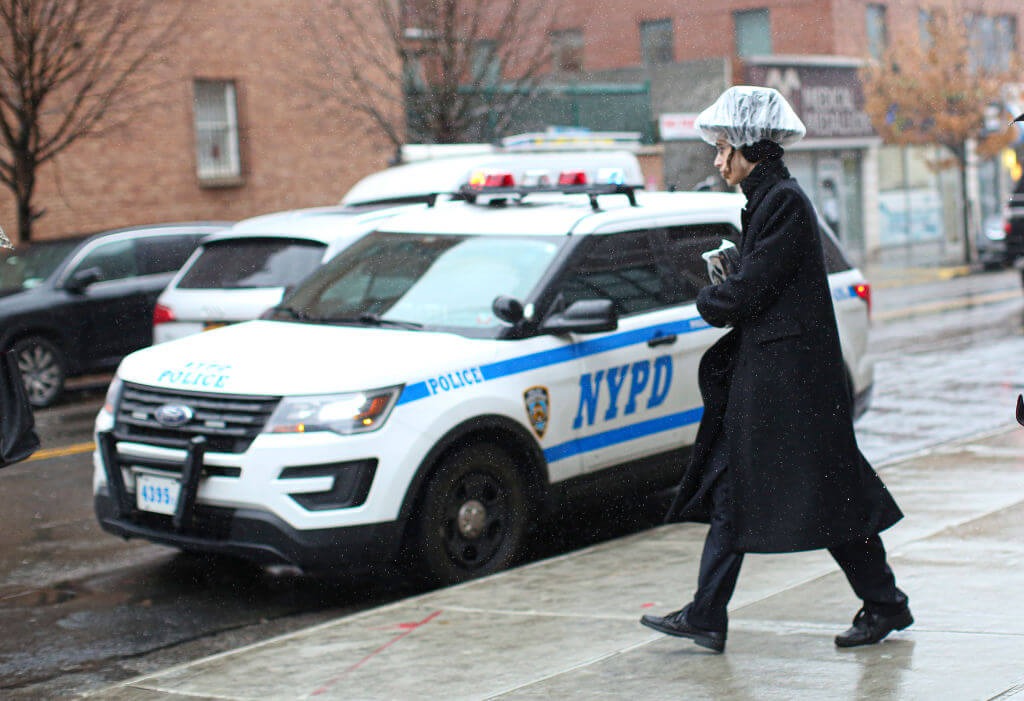 📈  New data shows there were 263 antisemitic hate crimes reported in New York City in 2022, an average of one every 33 hours. This was twice the 121 antisemitic crimes reported in 2020; in 2021, there were 196. (Times of Israel)
🍽️  Why did Israel's new government quickly move to remove a tax on disposable plates? Because large Orthodox families who frequently host guests for Shabbat and holidays count on them. "It's about survival," said one mother with 12 mouths to feed, three times a day. "I can't stand in front of the kitchen sink all day washing dishes." The 2021 tax by the prior government aimed to reduce the use of such plasticware because of its detrimental impact on the environment. (JTA)
🎭  In 1923 York, a Yiddish play that featured the first lesbian scene on a Broadway stage was censored for being indecent. A century later in Florida, a play about that play was canceled for the same reason. The Pulitzer Prize-winning Jewish playwright behind the current production is now looking to bring it to students another way. (JTA)
👞  A crowdfunding campaign aims to preserve the shoes of 8,000 children killed in the Holocaust. Specialists at the Auschwitz Museum expect it to cost between $50 to $100 per shoe. The campaign, called From Soul to Sole, has raised roughly $250,000 so far. (eJewishPhilanthropy, March of the Living) 
🌊  Treacherous sinkholes near the Dead Sea have not deterred tourists seeking desert sun and medicinal mud baths at the lowest point on Earth. "Regardless of the environmental issues," said one hotel manager, "all the hotels are packed." (The Circuit)
🏒  Chris Berman, the longtime ESPN broadcaster, and Rudi Ball, a German Jew who once said hockey "saved me and my family from the Holocaust," are among the 11 new inductees into the International Jewish Sports Hall of Fame. (JTA)
Shiva calls ➤  Adolfo Kaminsky, whose forged documents allowed thousands of Jewish children, their parents and others to escape deportation to concentration camps, died at 97 … Naomi Replansky, a self-taught poet who wrote of the Holocaust and other subjects long considered not fit for poetry, died at 104 … Dick Savitt, ranked among the world's top 10 tennis players during his prime and a gold medalist at the Maccabiah Games, died at 95. 
What else we're reading ➤  Retired judge known as a mensch on the bench celebrates 100th birthday … Arkansas monastery's altar desecrated with sledgehammer, 1,500-year-old relics stolen … The latest craze on Israeli Tik Tok is a hit song from Lebanon.
Left to right: Jerry Wexler, Aretha Franklin and Bob Dylan. (WIkimedia/Getty)
On this day in history (1917): Jerry Wexler, a writer for Billboard magazine who coined the term "rhythm and blues," was born. He eventually shifted from journalism to producing and was integral in shepherding the careers of Ray Charles, Aretha Franklin, the Allman Brothers, Linda Ronstadt, Led Zeppelin, Willie Nelson and Bob Dylan. Asked by a documentary filmmaker several years before his death in 2008 what he wanted on his tombstone, Wexler replied "Two words: 'More bass.'"
Last year on this day, our PJ Grisar wrote about the death of the actor and comedian Bob Saget, who he called "millennials' embarrassing, bawdy, beloved Jewish dad." 
On the Hebrew calendar, it's the yahrtzeit of Rabbi Yaakov Wolf Krantz, known as the Maggid of Dubno and famous for his Jewish parables. He died in 1804.
It's National Oysters Rockefeller Day, if you're looking for a decidedly non-kosher delicacy.
About 400 items believed to have been hidden in the ground by their Jewish owners during World War II were accidentally uncovered during home renovation work in a yard in Lodz in central Poland. The cache includes menorahs, kiddush cups and cups used for ritual handwashing. "A find like this comes along once in a decade," said the city's vice mayor. Read more about the discovery ➤
–––
Thanks to Mira Fox and Talya Zax for contributing to today's newsletter.
You can reach the "Forwarding" team at editorial@forward.com. 
The post NY antisemitic crimes doubled in two years + Top podcast is about ex-Hasids appeared first on The Forward.