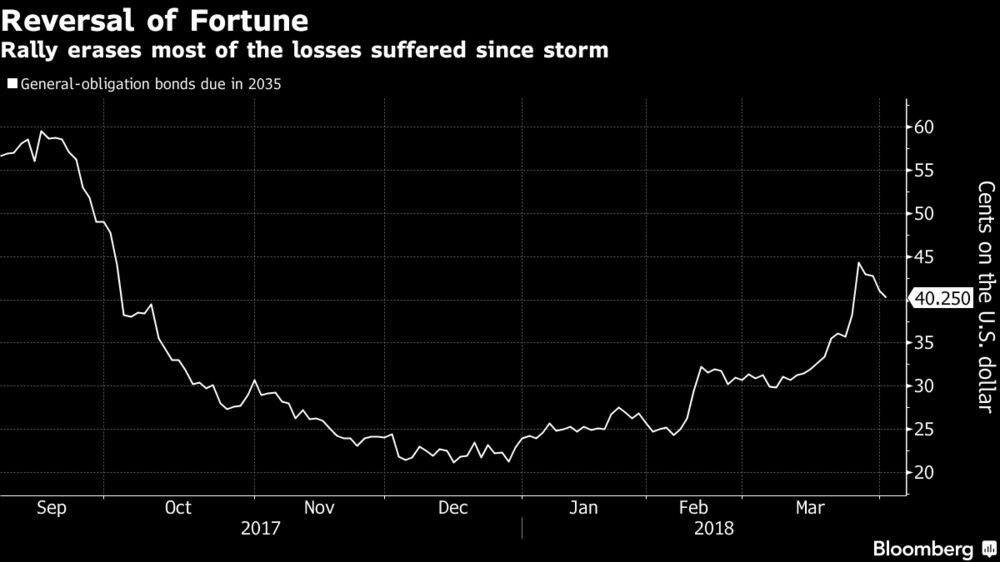 1:24 PM 4/3/2018 – Debt once worth 21 cents on the dollar now trades for 41 cents – Stunned Investors Reap 95% Gains on Defaulted Puerto Rico Bonds – April 3, 2018
_______________________________________
1:53 PM 4/3/2018 – Orlando Cruz on April 19th Boxing Channel (press release) (blog)-Mar 31, 2018  – April 3, 2018
_____________________________
Opinion: The Art Of Brinkmanship: The Gobernador vs. The Board – By Michael Novakhov – 7:08 AM 3/31/2018
Update 6:55 AM 4/2/2018
______________________________________________
The Art Of Brinkmanship:
The Gobernador vs. The Board 
What are the public and social policies, who can and who cannot dictate them, should they be dictated at all and in principle, and what is the best way to formulate and to implement the good, sound, healthy social policies; as the essential part of the "good governance", which is the leading concept in political science? 
This past week Gov. Rosello' accused the PR Financial Oversight Board of meddling into "public policies" and the intentions to dictate them. This evokes the whole array of questions mentioned above. They deserve the competent public discussions. The political and the financial necessities can be combined if the big picture is viewed and taken into account. 
"The beggers cannot be choosers", someone might comment smugly. The bondholders' demands should be met, to maintain the financial credibility. But, it seems to me, this has to be done with the minimum sacrifices for pension plans and workers. The issue of the "adequate funding for public pension systems" was mentioned specifically in this most recent Congressional Letter to The Board. 
These projected hypothetical savings at the expense of the workers might make the relatively insignificant contribution to the overall economic picture, and these "corrective measures" might only add to the further demoralization of the workforce. More expert information, estimates, and opinions are needed on this subject. 
However, it is not bad that this conflict came into the open, and was not swept under the rug. Maybe, something good indeed will come out of this public discussion. 
The political brinkmanship is an art and quite often it is used as a tool, and more so in this age of the political chutzpah unbound, the age of Trumpismo-Putinismo (cum Cretinismo, quite sometimes). The creation of good and efficient social policies is the higher art, it should be free from these passing complications, and it should also be more of a fundamental and longer term enterprise. 


The squeaky wheel gets more grease sometimes but the excess grease, and of various sorts, would never turn it into a horse, much less into the some fantasized engine of the economic development and progress. And someone or something, including the broad and deep reforms, is needed to drive this disabled carriage called "Puerto Rico", not just to circle around it, rattle the rhetorical sabers, and to demand more, and more, and more, ad infinitum. If the squeaky wheels could fly, beggars would the supersonic jets, at least in the crypto-currencies field. No such luck. It is easy and the tried trick, to squeak. It is much harder to create, including the creation of the good policies, and the good economic policies, tailored to the times, the circumstances, and the situation.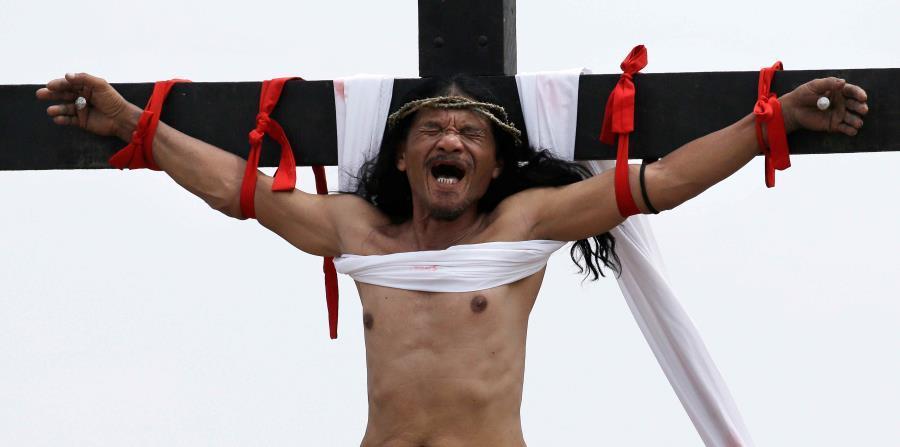 ______________________________________
And all these incessant complaints and excuses about "Maria" start to look like a habitual, tried-and-true, artistic make-up sometimes, just like this picture imitating Jesus Christ on the Cross with the impressive red silk ribbons tied around his wrists, imitating blood. And these complaints and excuses are so and always convenient. 
Goodbye "Maria", hello normalcy! It is about time. 
Michael Novakhov
3.31.18 
_________________________
Links 
_______________________________
'They intend to dictate public policy': Puerto Rico's governor spars with federal oversight board
Puerto Rico Governor Ricardo Rossello gave an impassioned televised address to publicly deny many of the requirements from an oversight board federally appointed to oversee the island's new fiscal plan.
"They intend to dictate public policy, reducing health benefits while striking public employees and the economy of the Island," he said.
Earlier on Wednesday, the oversight board sent several letters to Rossello, saying that changes to the proposed fiscal plan are required.
CNBC.com 
'They intend to dictate public policy': Puerto Rico's governor spars … 
_____________________________________
PR – 3.31.18 – The art of brinkmanship
3.30.18
PR – 3.30.18
PR – 3.29.18
PR – 3.28.18
3.29.18
______________________________
View all
"We are being treated as second-class citizens," Gov. Ricardo Rossello told Fox News. "Why is it the same process in Florida or in Texas takes a week – and in Puerto Rico it takes four months?" He said hurricane relief efforts in Texas after Hurricane Harvey and Florida after Hurricane Irma were vast and …
View all
WIPR | Animaleando – Nueva temporada

---
From:
WIPR
Duration:
 00:31
---

"Reality Check http://bit.ly/2GGdM8o pic.twitter.com/lhvZBTfChN

---
"Reality Check" http://bit.ly/2GGdM8o  pic.twitter.com/lhvZBTfChN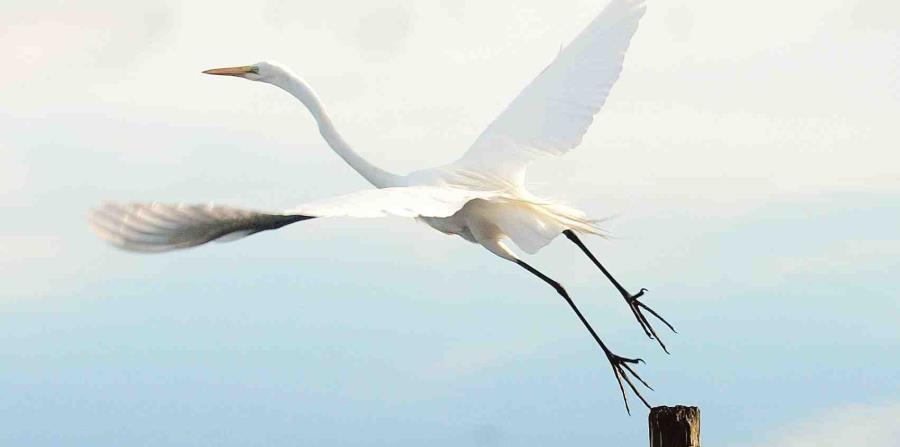 11:59 AM 3/30/2018 Latigazo en viacrucis: Congreso ordena a Junta a tomar control (documento) | (vía El Calce) El Comité de Recursos Naturales | Im from Texas and this ticks me off. Puerto Rico still needs help with a lot of their electrical issues I doubt Puerto Rico becoming a state will solve the "white identity" prism in which Trump views America. Case in point: Charlottesville Agregó que Puerto Rico se encuentra ante la imposición de una junta que a nadie le agrada" | The Puerto Rico News & Times

---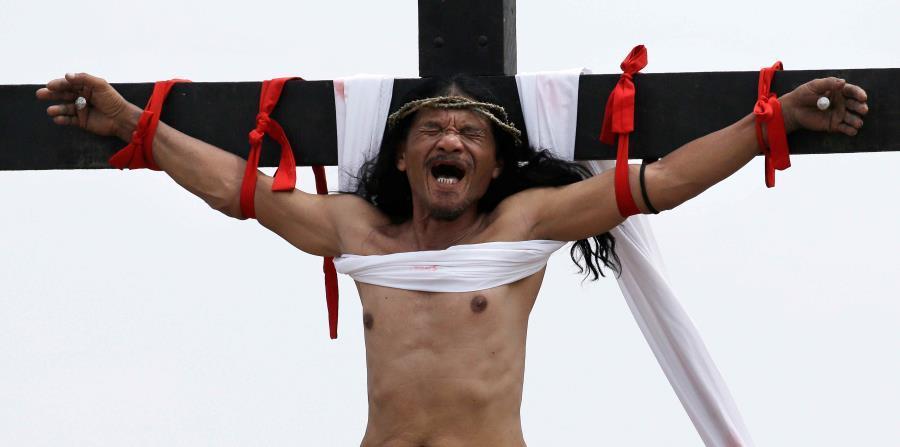 PUERTO RICO on the Cross
Comisionada residente cuestiona propuestas de la junta | Gobierno

| | |
| --- | --- |
| | mikenova shared this story from www.elvocero.com – RSS Results in gobierno of type article. |
---
La comisionada residente en Washington, Jenniffer González Colón, cuestionó las propuestas emitidas en los últimos días por la Junta Federal de Control Fiscal y aseguró que "las medidas de austeridad y control de gastos por sí solas no son la solución".
"Reitero mi llamado a dialogar, a sentarnos a buscar soluciones razonables que ayuden a atajar la crisis sin menoscabar el bienestar del pueblo, porque el pueblo va primero. Basta de tanto menoscabo sin acciones a favor del desarrollo económico y protegiendo servicios esenciales, como las pensiones", señaló la política del Partido Nuevo Progresista.
Agregó que Puerto Rico se encuentra "ante la imposición de una junta que a nadie le agrada, y vemos como congresistas, bonistas, el gobierno y especialmente el pueblo repudian muchas de sus acciones".
"Debemos trabajar todos unidos para sacar a Puerto Rico del marasmo económico en que nos encontramos. Las medidas de austeridad y control de gastos por sí solas no son la solución, y especialmente inaceptable es la reducción de las pensiones de nuestros retirados", apuntó.
Por último, hizo un llamado a la junta "a que se una a mi esfuerzo para continuar logrando la aprobación de medidas congresionales de desarrollo económico necesarias para reactivar nuestra economía".
Latigazo en viacrucis: Congreso ordena a Junta a tomar control (documento)

---
En una carta digna de la muerte y pasión de Jesucristo en Semana Santa, el congresista Rob Bishop – hijo de Utah – le dio varios latigazos al pueblo boricua que carga la cruz y le ordenó a José Carrión III 'Tres Palitos' a que pusiera en cintura al Gobierno de Puerto Rico.
Según dijo Bishop en la carta dirigida al presidente de la Junta de Contol Fiscal, "mediante PROMESA" la Junta de Control Fiscal que dirige Carrión "deber de mandar cualquier reforma – sea fiscal o estructural – en el Gobierno de Puerto Rico para asegurar la realización del propósito de PROMESA", lo que incluye, por supuesto, pagarle a los bonistas a como de lugar.
La misiva fue primero publicada por el periodista Andrew Scurria, del Wall Street Journal, quien dio un resumen en Twitter de los puntos que Bishop enfatizó en la misma.
Outraged Puerto Rico Gov. Clashes with Oversight Board, Yanks His Plan

---
The federally appointed oversight board for bankrupt, storm-damaged Puerto Rico, at loggerheads with the island's governor over a new fiscal plan, has hit a new low point.
This week, Gov. Ricardo Rosello withdrew his proposal after the board called for cutting public pensions by 10% and implementing other austerity measures. Many in Puerto Rico believe the panel infringes on the territory's sovereignty. It has the authority to impose its own plan if it doesn't like what the governor proposes.
"The Oversight Board pretends to dictate the [government's] public policy. This is not only illegal but is unacceptable," Rosello said in a statement declaring his reasons for rescinding the labor proposal. He called the board's actions an "unfair and abusive measure."
Rosello's plan featured several employer-friendly provisions, such as eliminating required Christmas bonuses for private-sector employees, as well as cutting mandatory back vacation and sick days, and allowing businesses to fire workers as they saw fit. On the other hand, he also advocated raising the minimum wage.
The board has given the governor until April 5 to come up with his own plan, which includes the labor law changes—and how to deal with the commonwealth's underfunded pension system.
The dispute stems from Puerto Rico's tremendous debt crisis, a $120 billion bond and pension debt coupled with the aftermath of September's Hurricane Maria, which caused widespread devastation. Today, some 16% of the population still lacks power.
At present, Puerto Rico's general budget makes the payments to its $50 billion underfunded public pension system, which now has no assets. Reuters reports that this is one of few occasions where a large-scale US plan has been left to a "pay-as-you-go" basis.
The island's huge debt has led to the biggest bankruptcy in US history. If Rosello continues to be at odds with the congressionally appointed oversight board, he risks the panel imposing a fiscal turnaround plan unilaterally if it wishes.
Tags: 
pension
, 
Puerto Rico
, 
Ricardo Rosello
puerto rico governor – Google News: Outraged Puerto Rico Gov. Clashes with Oversight Board, Yanks His Plan – Chief Investment Officer

| | |
| --- | --- |
| | mikenova shared this story from PRN-SLE-PR Security and Law Enforcement News from mikenova (23 sites). |
---
 puerto rico governor – Google News