President Biden's third State of the Union address will center on the theme "finish the job," according to White House talking points obtained by the Washington Free Beacon.
"President Biden ran for office for three main reasons: to rebuild the backbone of the country, to unite the country and to restore the soul of the nation. In the State of the Union, he'll say that we need to finish the job," the document reads.
The eight talking points focus on a variety of areas where Biden is pledging to "finish the job," including rebuilding the economy, building clean energy, and combating gun violence. The outline notes that the step mother of Tyre Nicholas, whose recent death caused a wave of anti-police protests, will join First Lady Jill Biden as a guest at tonight's speech.
The president will also discuss how his administration can "invest in America" without cutting runaway entitlement spending "by finally making the largest corporations and wealthiest Americans begin [to] pay their fair share."
The outline suggests that Biden's third State of the Union will focus less on partisan differences than some of his previous addresses. The president is widely expected to announce that he will seek reelection in the coming weeks, and many are viewing this speech as an unofficial kickoff of his 2024 campaign.
The White House did not respond to a request for comment.
The talking points can be read below: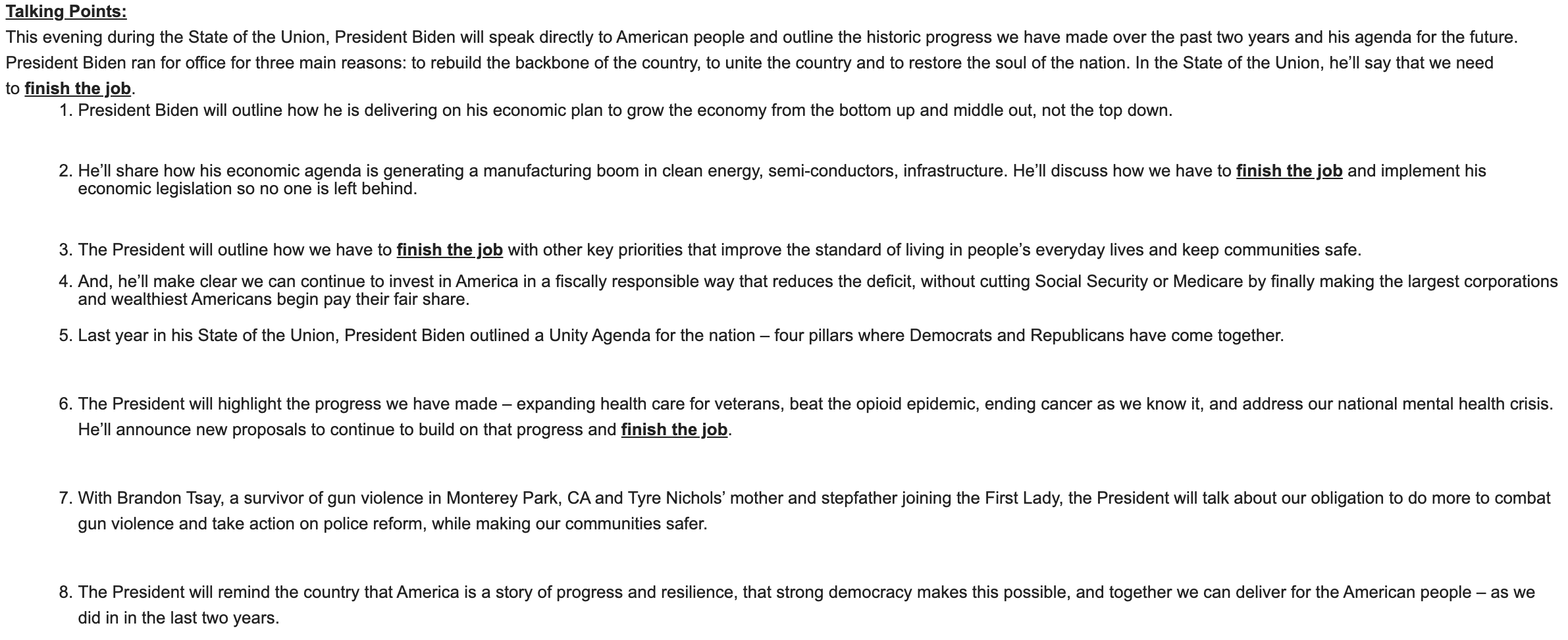 The post Read The White House Talking Points for Biden's Big Speech appeared first on Washington Free Beacon.