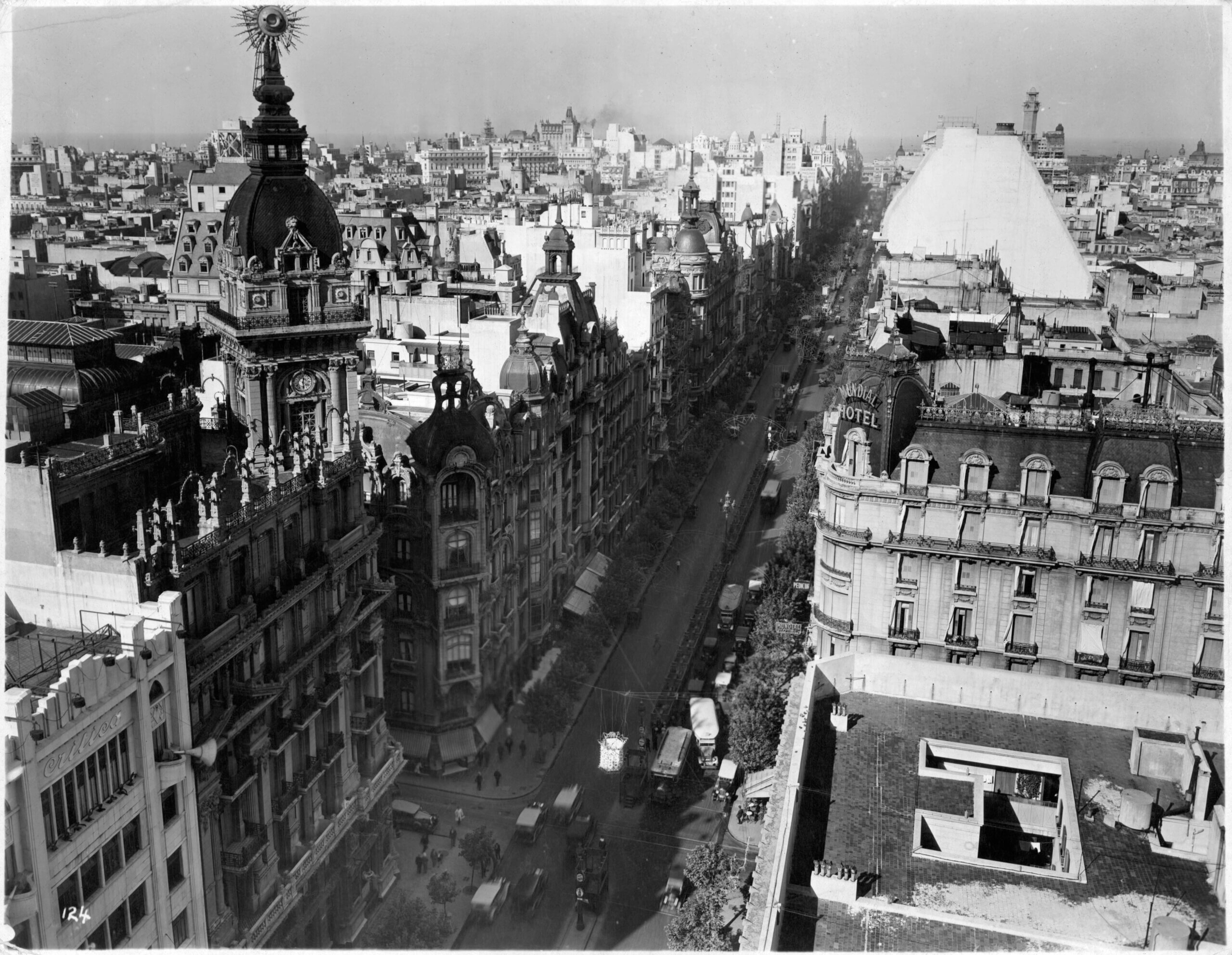 דער ייִדישער לערער-סעמינאַר אין דער בוענאָס–אײַרעסער קהילה אין אַרגענטינע האָט זיך געעפֿנט אין 1940, װען אײראָפּע איז שױן געװען אין די פֿלאַמען פֿון דער מלחמה.
ביז דעמאָלט האָבן די אַרגענטינער ייִדן זיך געקענט פֿאַרלאָזן אױף די לערער, װאָס האָבן אימיגרירט פֿון אײראָפּע. איצט איז געװאָרן קלאָר, אַז דער דאָזיקער שטראָם האָט זיך איבערגעריסן און מען דאַרף זיך אַלײן זאָרגן װעגן דער ייִדישער דערציִונג.
"אין דער צײַט װען די דײַטשן האָבן פֿאַרטיליקט דעם אײראָפּעיִשן ייִדנטום, זענען אױפֿגעשטאַנען אין בוענאָס–אײַרעס אַ רײ אינסטיטוציעס, װעמענס ציל איז געװען צו פֿאַרזיכערן דעם המשך און עקזיסטענץ פֿון דער ייִדישער צװײשפּראַכיקער קולטור בײַ ייִדן", שרײַבט יחיאל שײנטוך. אַזױ איז אױפֿגעקומען דער סעמינאַר פֿאַר צוגרײטן לערער פֿאַר ייִדישע צוגאָבשולן. יענער סעמינאַר האָט עקזיסטירט ביז 1983.
דער געשיכטע פֿונעם דאָזיקן סעמינאַר איז געװידמעט דעם דרײַ-שפּראַכיקן באַנד אױף העברעיִש, ייִדיש און שפּאַניש, װאָס איז אַרױס אין אַ דיגיטאַלישן פֿאָרמאַט אונטער דער רעדאַקציע פֿון שלמה לערמאַן, פּראָפֿעסאָר יחיאל שײנטוך, ד״ר חוה פֿאַרסטײ און יעקבֿ געלמאַן אין ירושלים. דאָס בוך איז אַ זאַמלונג פֿון פֿאַרשײדענע מינים מאַטעריאַלן, װאָס זײַנען אָנגעשריבן געװאָרן אין פֿאַרשײדענע יאָרן: דעם היסטאָרישן איבערזיכט פֿון פּראָפֿעסאָר אפֿרים זאַדאָף, סטאַטיסטישע טאַבעלעס מיט צאָלן תּלמידים במשך פֿון די יאָרן, זכרונות פֿון די אַמאָליקע לערער און תּלמידים, לידער, װי אױך מאַטעריאַלן װעגן דער יוגנטלעכער אָרגאַניזאַציע "שחר", איר זשורנאַל "לבטים" און דעם טעאַטער–סעמינאַר "טעם".
(ווער עס וויל באַקומען אומזיסט אַ פּי־די־עף פֿונעם בוך זאָל שיקן אַ בליצבריוו צו lermansh@netvision.net.il.)
דער סעמינאַר איז געװען אַן אױפֿטו פֿון געטרײַע ייִדישיסטן און העבראַיִסטן מיט פֿאַרשײדענע פּאָליטישע השקפֿות, װאָס האָבן זיך פֿאַראײניקט, כּדי צו באַזאָרגן דעם המשך פֿון דער ייִדישער קולטור אין אַרגענטינע. צו יענער צײַט איז בוענאָס–אײַרעס געװען אײנער פֿון די גרעסטע ייִדישע ייִשובֿים מיט עטלעכע הונדערט טױזנט ייִדישע נפֿשות. װי עס שרײַבט פּראָפֿעסאָר זאַדאָף אין זײַן אַרײַנפֿיר, האָט דער סעמינאַר צוגעגרײט סך–הכּל מער װי 1,100 לערער. אַװדאי האָבן ניט אַלע פֿון זײ אױסגעקליבן אַ פּעדאַגאָגישע קאַריערע אין די ייִדישע שולן, אָבער דאָס רובֿ זײַנען געװען טעטיק אױף די געביטן פֿון קולטור, װיסנשאַפֿט, מעדיצין און דערציִונג, קודם–כּל אין אַרגענטינע און ישׂראל אָבער אױך אין פֿראַנקרײַך און די פֿאַראײניקטע שטאַטן.
צו שאַפֿן אַ נײַעם לערן־אַנשטאַלט יש–מאין האָט געפֿאָדערט אַ סך מי און המצאהדיקײט. בצלאל טאָביאַס, צװישן די סאַמע ערשטע תּלמידים וואָס איז שפּעטער געװאָרן דער סעקרעטאַר פֿונעם סעמינאַר, שרײַבט אין זײַנע זכרונות׃ "איך בין אַרומגעלאָפֿן צװישן די שפּאַנישע מיטלשולן, געבראַכט פֿאָרמולאַרן, זײ איבערגעזעצט אױף ייִדיש און עבֿרית, מורה מענדעלסאָן [דער דירעקטאָר] האָט קאָריגירט, און אַזױ לאַנגזאַם זײַנען געשאַפֿן געװאָרן די קלאַסיפֿיקאַציע–ביכער, מעמאָראַנדומס, סערטיפֿיקאַטן, דיפּלאָמען און דאָס גאַנצע קלאַפּערגעצײַג אין װעלכן אַ שול נײטיקט זיך כּדי זי זאָל פֿאַרװאַנדלט װערן אין אַן ערנסטן חינוך–אַנשטאַלט".
שײנטוך באַמערקט, אַז בלױז בערך פֿינף פּראָצענט פֿון די ייִדישע קינדער אין בוענאָס–אײַרעס האָבן זיך געלערנט ייִדישע לימודים. סײַ די תּלמידים און סײַ די לערער האָבן אָפּגעהיט װאַרעמע זכרונות װעגן דעם סעמינאַר. די אַטמאָספֿער איז געװען הײמיש, כאָטש אַקאַדעמיש גאַנץ פֿאָדערעװדיק, אין קאָנטראַסט צו די אַלגעמײנע מלוכישע טאָגשולן, װוּ ייִדישע קינדער האָבן זיך געפֿילט פֿרעמד. יצחק ניבאָרסקי, װאָס האָט זיך געלערנט אינעם סעמינאַר זיבן יאָר לאַנג, האַלט, אַז אים האָט דער לערער–סעמינאַר "געשאָנקען אַ מין װאַרעמע שפּראַך– און קולטור–הײם אין װעלכער איך בין געבליבן װױנען אַלע מײַנע יאָרן".
דער קולטורעלער עיקר–יסוד איז געװען די ייִדיש–העברעיִשע צװײשפּראַכיקײט פֿון דער ייִדישער דערציִונג. "יעדער לימוד האָט געמאַכט פֿעסטער, טיפֿער און אינטימער מײַן פֿאַרבינדונג מיט בײדע לשונות", שרײַבט ניבאָרסקי. אין הסכּם מיט דער מזרח–אײראָפּעיִשער פּעדאַגאָגישער טראַדיציע האָט מען געמוזט אַ סך אױסלערנען אױף אױסנװייניק. די פּראָגראַם האָט אַרײַנגענומען סײַ מאָדערנע ייִדישע און העברעיִשע ליטעראַטור סײַ דעם תּנ״ך, אגדה און משנה, ייִדישע געשיכטע, װי אױך פּעדאַגאָגישע פֿאַכן. אידעאָלאָגיש איז דער דאָזיקער צוגאַנג נאָענט צו אַבֿרהם גאָלאָמבס באַגריף פֿון "אינטעגראַלער ייִדישקײט", װאָס באַטראַכט די רײַכע װעלטלעכע און רעליגיעזע קולטור־ירושה פֿונעם ייִדישן פֿאָלק װי אַ גאַנצקײט.
היסטאָריש איז ייִדיש געװען טיפֿער אײַנגעװאָרצלט אין דער אַשכּנזישער אימיגראַנטישער סבֿיבֿה אין דרום–אַמעריקע אײדער אין די פֿאַראײניקטע שטאַטן, װײַל צוליב סאָציאַל–קולטורעלע סיבות איז דאָרט די אַסימילאַציע אין דער אַרומיקער געזעלשאַפֿט געװען שװאַכער. מיט דער צײַט איז שטאַרקער געװאָרן די ראָלע פֿון עבֿרית. נאָכן פֿאַרענדיקן דעם לערנקורס אינעם סעמינאַר האָבן די אַביטוריענטן פֿאַרבראַכט אײן יאָר אינעם "השתּלמות"–פּראָגראַם אין ירושלים, און אַ היפּשע צאָל פֿון זײ האָבן שפּעטער עולה געװען. דער דיקטאַטאָרישער רעזשים, װאָס האָט געהערשט אין אַרגענטינע צװישן 1976 און 1983, האָט גורם געװען אַ כװאַליע פֿון עמיגראַציע, בפֿרט בײַ די לינק–געשטימטע יונגע לײַט.
די אַביטוריענטן פֿונעם ייִדישן לערער–סעמינאַר אין בוענאָס–אײַרעס האָבן געמאַכט אַ װיכטיקן בײַטראָג אין אונטערהאַלטן די מערכה פֿון ייִדיש װײַט הינטער די גרענעצן פֿון זײער לאַנד, אין צפֿון–אַמעריקע, אײראָפּע און ישׂראל. דער סעמינאַר איז מסתּמא געװען דער געראָטענסטער פֿרוכט פֿון איבערפֿלאַנצן דעם מזרח–אײראָפּעיִשן מאָדעל פֿון דער מאָדערנער ייִדישער דערציִונג אױף אַ נײַעם באָדן אױף יענער זײַט אַטלאַנטישן אָקעאַן. עס װאָלט געװען כּדאַי איבערצוזעצן דאָס דאָזיקע זאַמלבוך אױף ענגליש, ניט נאָר װײַל עס איז אַן אינטערעסאַנטע לעקטור, נאָר אױך װי אַ נוצלעכער מוסטער פֿאַר אױפֿבױען נײַע ייִדישע קולטור־אינסטיטוציעס.
The post The lasting influence of the Argentinian Jewish Teachers Seminary on Yiddish culture appeared first on The Forward.