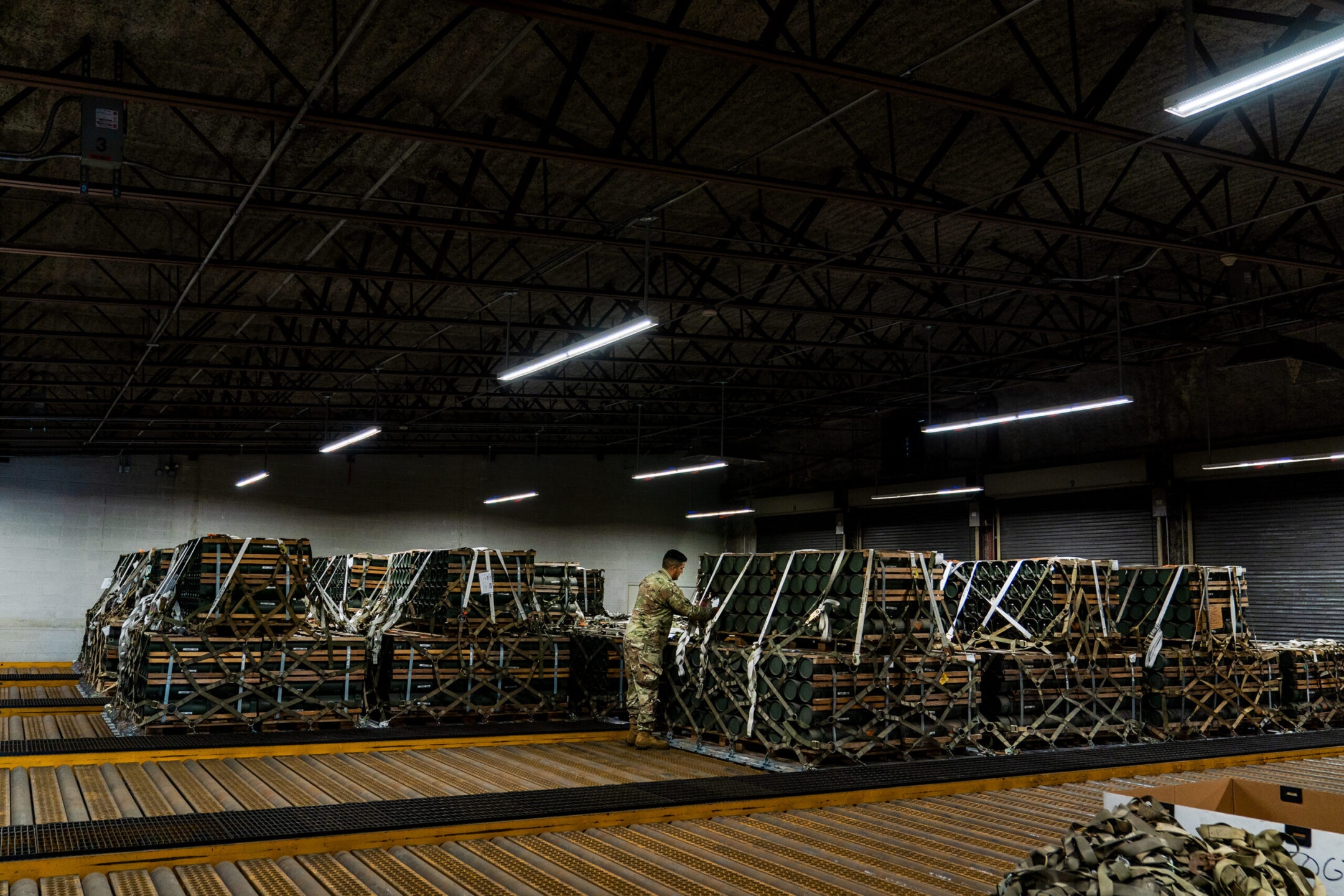 (JTA) — A significant portion of the weaponry that the United States has sent Ukraine for use in its defensive war against Russia has come from a stockpile in Israel, according to a new report in The New York Times.
The location of the stockpile is significant because Israel has declined to supply Ukraine with weapons out of concern over inflaming Russia, which controls the airspace in neighboring Syria. Israel maintained that stance even as Russia scaled back its position in Syria, where it is seen as constraining the use of weapons aimed at Israel.
The right-wing government inaugurated last month in Israel has signaled that it is open to closer ties with Russia than its predecessor, which had not met with Russian officials since the invasion. Under the previous government, Israel condemned Russia's invasion despite declining to send weapons, in a stance that has drew specific criticism from Ukrainian officials.
The transfer of the American weapons to Ukraine should not be interpreted as a change in Israel's stance, unnamed Israeli and American officials told The New York Times, which reported that Israel initially balked at the request.
The Israeli stockpile is one of two that the U.S. military is accessing in countries where it has strategic interests, according to the report, which called the stockpile "vast but little-known." The other is in South Korea.
The Israeli stockpile dates back to 1973, when the U.S. Department of Defense built in to avoid a situation like the one that unfolded during the Yom Kippur War, when the Americans had to send in supplies from abroad to help the Israelis. While the weapons are intended mainly for use by U.S. forces, the Israeli army was permitted to draw from the stockpile during two conflicts, with Hezbollah in Lebanon in 2006 and Hamas in Gaza in 2014, according to the report.
This article originally appeared on JTA.org.
The post Weapons have been heading from Israel to Ukraine — out of an American stockpile appeared first on The Forward.